What's Included?
Meet with your organization to determine requirements for a Power BI proof of concept (POC)
Provision and configure Power BI and create a POC site.
Associate your Office 365 subscription to Power BI, if applicable.
Create a POC data model using 1-2 data sources, such as internal spreadsheets or text files or public OData sources.
Create a dashboard of up to five common visualizations of the POC data model
Create a roadmap of the next steps for your Power BI implementation
Let Imaginet help you get new and powerful insights from your own data with Power BI, fast. Schedule your Quick Start today.
Schedule your Power BI Quick Start now!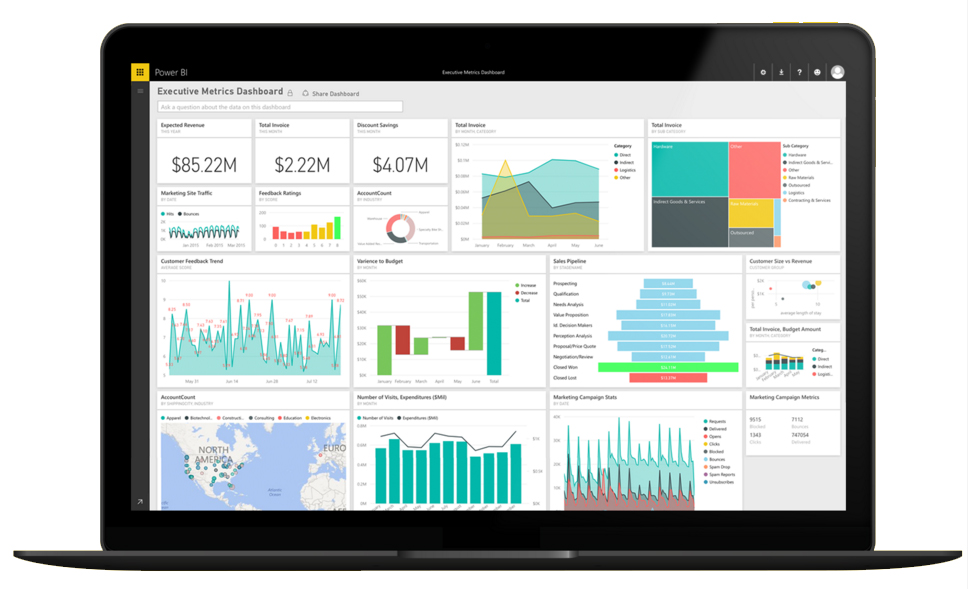 Time Microsoft Gold Partner
Why Imaginet?
Experience the Imaginet Difference.
Now.
Gain compelling business insights with powerful data analysis and self-serve BI analytics using Microsoft Power BI. Let Imaginet bring you real insights from your own data. Explore more today.

Experience
Imaginet's Power BI Consulting Services team have designed, provisioned, and mentored organizations on Microsoft Power BI and have real world experience with these tools.

Working Power BI Environment
 Your customized Power BI environment will be provisioned and configured with industry leading best practices and Microsoft Certified Consultants.

Integrated Best Practices
Our consultant will ensure that best practices are tailored for your environment and integrate with organizational processes throughout the project.

Just-in-Time Education
Learn the skills you need for your environment with no lag between the learning and the implementation of knowledge.

Customized Tailored Learning
Our consultant can focus on those topics that are most relevant to your environment, team, and solution rather than broad coverage of topics that may not be relevant.

Flexible Engagement Models
Imaginet is there to do the work, assist and guide, but your team is ensured that they get the hands-on experience required to be successful.
I had the pleasure of working with Mike Diehl and the rest of the Imaginet team for a year long Business Intelligence project. This was a significant project building a data warehouse from the ground up. His knowledge and guidance made the project a resounding success. His easy going demeanor masks a zeal and commitment to building sustainable process that are basis for long-term success. This provided lasting value in engaging with Imaginet.

PATRICK MOLLOY, BI Manager, Workers Compensation Board of Manitoba
Thank you to Imaginet and Mike Diehl for your efforts during our Business Intelligence proof of concept. We would have not been able to build out our environment with Office 365, Power BI, and SQL Server 2016 in Azure without your help. Your guidance and expertise proved to be invaluable.

PAUL, IT Manager, US-based manufacturer
Recognized Leaders
Leading the Pack.
Worldwide.
Imaginet is globally recognized within the software industry as a premier consulting and software development organization.