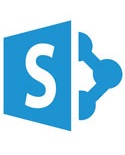 Collaborate more effectively while gaining productivity and peace of mind by leveraging Imaginet's award-winning SharePoint Consulting Services.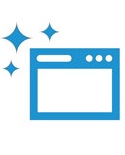 Create and reinvent business web applications to empower your workforce and boost productivity with our Web App Development services.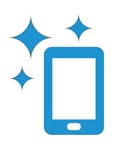 Build and launch innovative mobile apps that transform your business and delight mobile users with Imaginet's Mobile App Development services.
Imaginet is the easiest and most knowledgeable technical partner to work with. They spend time to understand your business and help you implement the best solution for your customers. You can't find an agency that is more responsive or provides more quality information than Imaginet.

ALI ISHAM, Marketing Director, Overhead Door Corporation
From the five engagements that we have done with Imaginet so far, we've been really, really happy with each one of them. Imaginet is a really good company to work with, and their reputation speaks for itself.

MICHEL THIVIERGE, Director of Application Architecture, DataScan Holdings
Imaginet was terrific to work with on our most recent Agile Development project. Not only did they bring strong technical expertise with a bleeding-edge skillset, but Imaginet openly shared their knowledge with other team members and integrated seamlessly into our team.

CYNTHIA D'COSTA, Product Owner, Nestle Purina
The Imaginet team's focus on collaborating daily with the business to deliver high-value features has allowed us to achieve our business results sooner than we thought possible.

JENNIFER BURRY, Business Analyst, Gibsons Energy
Imaginet was able to assess our current needs and provide a roadmap that will enable us to achieve our future goals. Their expertise and knowledge is extensive and will help us achieve our goals much faster than if we tried to do this on our own.

LIZ LLOYD, Manager, IT Production Control, Vancity
From our Blog
Recommender Systems 101: What are they and how do they work? Recommendations appear everywhere. Netflix shows you movies you may like based on your watching patterns. And when you online shop, you may see suggestions like , "customers that bought this item, also bought this one," or you see people you may know in social media platforms. These are examples…
Are you new to working remote? I've done it for years. As a working mom, it saves me a lot of time commuting and getting ready in the morning. After the kidlets are dropped off at our nearby daycare I come home, make myself a coffee, and focus on getting my work done in a timely manner. The thing about…