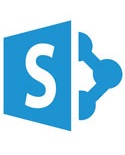 Collaborate more effectively while gaining productivity and peace of mind by leveraging Imaginet's award-winning SharePoint Consulting Services.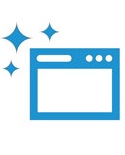 Create and reinvent business web applications to empower your workforce and boost productivity with our Web App Development services.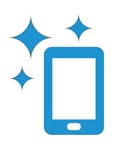 Build and launch innovative mobile apps that transform your business and delight mobile users with Imaginet's Mobile App Development services.
Our Clients
Happy Customers.
Worldwide.
Imaginet has been at the forefront of the industry for over 22 years, delighting over 1,400 customers worldwide.


















Imaginet is the easiest and most knowledgeable technical partner to work with. They spend time to understand your business and help you implement the best solution for your customers. You can't find an agency that is more responsive or provides more quality information than Imaginet.

ALI ISHAM, Marketing Director, Overhead Door Corporation
From the five engagements that we have done with Imaginet so far, we've been really, really happy with each one of them. Imaginet is a really good company to work with, and their reputation speaks for itself.

MICHEL THIVIERGE, Director of Application Architecture, DataScan Holdings
Imaginet was terrific to work with on our most recent Agile Development project. Not only did they bring strong technical expertise with a bleeding-edge skillset, but Imaginet openly shared their knowledge with other team members and integrated seamlessly into our team.

CYNTHIA D'COSTA, Product Owner, Nestle Purina
The Imaginet team's focus on collaborating daily with the business to deliver high-value features has allowed us to achieve our business results sooner than we thought possible.

JENNIFER BURRY, Business Analyst, Gibsons Energy
Imaginet was able to assess our current needs and provide a roadmap that will enable us to achieve our future goals. Their expertise and knowledge is extensive and will help us achieve our goals much faster than if we tried to do this on our own.

LIZ LLOYD, Manager, IT Production Control, Vancity
From our Blog
Transform Collaboration Historically the Microsoft Business Productivity space has largely centered around email, chat, voice, and document management. These functions were implemented via Exchange, Teams, and SharePoint. Business Process Automation (BPA) was supported in some capacity by SharePoint via workflows and InfoPath forms. BPA was challenging to scale due to the need for forms and workflows to be custom developed.…
Business apps are becoming more and more essential in the transformation and modernization of today's organizations.  The goal of the business app is to empower process owners to combine data and processes to rapidly deliver a more tailored solution. And when you use the Microsoft 365 core business app creation tools – like Microsoft Forms, PowerApps, Microsoft Flow, Power BI,…