This is turning out to be an exciting year for Microsoft. A few weeks ago they announced Surface, a revolutionary new tablet from Microsoft that is launching before Christmas. It features incredible design, revolutionary new magnetic Type Cover, and incredible new user interface. But with all the hype around the hardware and Windows 8, a key component was still missing. A killer application.
Microsoft Releases Office 2013 Preview
Office Preview is incredible. I have been using it now for the last day and so far I have to admit, It is really impressing me. It has a new simple interface that works both on the desktop, as well as on a tablet device. Imaginet was lucky enough to have received a few Samsung Series 7 Slate devices at BUILD last year, and the first thing we did was install Office 2013Preview on the device running Windows 8.
The first thing you will notice is the install time. It took less than two minutes to install Office 2013, including download time. Microsoft leveraged a feature called "Office on Demand" that allows this magic to happen. And because you are installing Office in a virtual environment with Office on Demand, you can run your old copy of Office, as well as the new version, at the same time for testing purposes.
Microsoft Goes Full Steam Into The Cloud
It is starting to become more and more clear that the days of large hard drives on computers are going to go away in the next 2 to 5 years. Having data on a device locally is simply inefective these days. When people are using smartphones, tablets, multiple computers in various locations, having easy access to data is critically important. Not to mention, your local hard drives likely crash every now and then, and if you haven't kept your backups up to date, you are in for a rude awakening.
Cloud storage saves you of all these problems, and with Office 2013, Microsoft has baked services like SkyDrive, and Skype right into the software.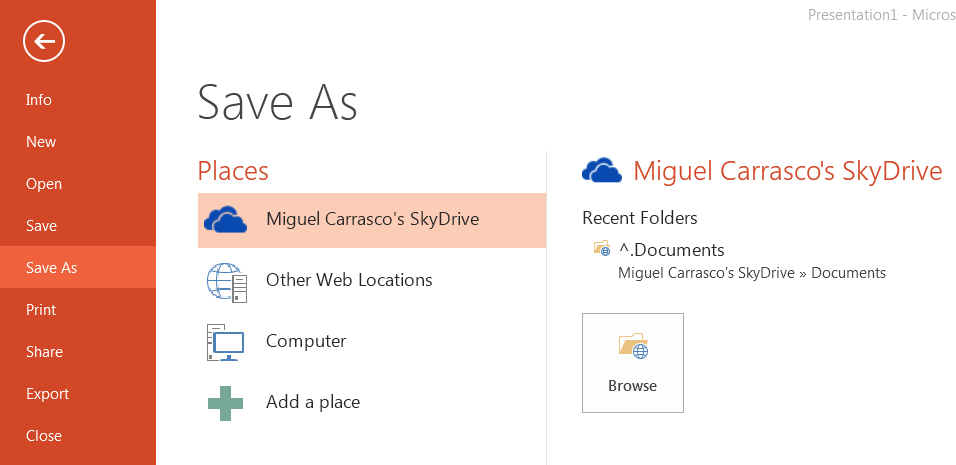 All of your files are saved to your SkyDrive folder in the Microsoft Cloud, allowing you to retrieve your files easily from anywhere. And should you need to format your machine and re-install office, or buy a new machine and want to install office, all of your settings get carried with you. No more going through the hassle of  configuring Office every time you run a fresh copy.
The Ultimate Combination
Everyone keeps taking about Hardware + Software, and this is very true. However, in order to reach the ultimate space of innovation and productivity that everyone wants, the cloud is incredibly important. Cloud + Software + Hardware is the future of computing. With this powerful combination, users will have the ability to work on any device, in any location, and know their favourite software and data is available to them within seconds. Maintenance costs, and data loss issues go down substantially in a cloud environment, and consumers can rest assured that companies like Microsoft are protecting their data, and ensuring always available scenarios for their customers.
Need Help?
If you need help getting started with any version of Microsoft Office, just know that Imaginet's certified Microsoft Office experts are just a click away. Contact us today to get started.
=====
Imaginet is your trusted technology partner who turns your business innovation ideas into reality. 18+ years | 1100+ satisfied customers | 2500+ successful engagements. Located in Dallas (Irving), Winnipeg, and Calgary. Services offered worldwide. Contact us today at info@imaginet.com or 1-800-989-6022.