Cloud cover is expanding and enveloping the business world by the minute. According to International Data Corp, worldwide revenue from public IT Cloud services exceeded $16 billion in 2009 and is forecast to reach $55.5 billion in 2014. So what's a great platform for implementing Cloud solutions? One answer is Microsoft Windows Azure, which enables you to quickly build, deploy and manage applications across a global network of Microsoft-managed datacenters. But how much do you really know about Windows Azure and its potential advantages?
Learn from Microsoft experts on why to choose Windows Azure. We'll explore the technical advantages of Windows Azure, such as the ability to build applications with any operating system' language or tool and the ability to store data using relational SQL Server databases, NoSQL table stores and unstructured blot stores. Windows Azure draws upon Microsoft's global datacenters to deliver a 99.95% monthly Service Level Agreement.
Application Modernization with Windows Azure
Applications evolve over time — just like a business. An application must be evaluated, changed, and possibly reinvented to take advantage of innovative business practices, new technologies, or to change the operational costs of using the application. Windows Azure provides an exciting new platform to modernization applications on while significantly improving scalability, access by mobile devices, and application up time. The Windows Azure cloud platform is not only for the Microsoft technology stack. New platforms and languages are being added to Windows Azure every week. We will go into more detail on the difficulty level involved in migrating applications built on different platforms and the common pitfalls to be mindful of.
Test and Development with Windows Azure
Using the Windows Azure Services Platform, organizations can rapidly create Test and Development environments in the cloud. Leveraging Microsoft Windows Azure in combination with Visual Studio and TFS for test and development provides the following benefits:
Remove Infrastructure provisioning delays for test and development environments for new projects
Increase the speed of development and test and help get your applications to market sooner
Rapidly created load testing environments to improve the robustness of your application
Help reduce your current data center costs
Windows Azure offers a seamless experience with Test and Development to the Windows Azure including how to establish cross-premise network connectivity, manage your Test and Development environment from a single pane of glass, and extend your corporate credentials in to Windows Azure for seamless user administration.
Join Us for This Exciting Live Event
Microsoft Facility
MPR Conference Room
110 – 9th Avenue SW
Calgary, Alberta T2P 0T1
Canada
Starts: April 10, 2013 @ 9:00 AM
Ends: April 10, 2013 @12:00 PM
Time Zone: (GMT-07:00) Mountain Time
(US & Canada)
Welcome Time: 8:30 AM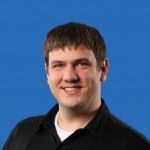 Presenter
  Tyler Doerksen
Windows Azure Architect, Azure vTS, Azure MVP
Tyler Doerksen started developing software professionally in the days of .NET 1.1. Since then, he has worked on many different platforms including web, windows, mobile, and cloud computing. Tyler has been a Developer at Imaginet for over six years. In that time he has developed features for enterprise scale solutions, helping businesses achieve their goals through process improvement.
Tyler has a keen eye for efficiency and eliminating waste. Tyler will often walk the line between software and infrastructure with experience in Windows Server environments, IIS, and Hyper-V virtualization. He has been working with Windows Azure since its initial release and has become a cloud leader for Imaginet.
=====
Imaginet is your trusted technology partner who turns your business innovation ideas into reality. 20+ years | 1200+ satisfied customers | 2500+ successful engagements. Primary services include Web Application Development, Mobile App Development, and SharePoint consulting services, with additional specialties in Power BI & Business Intelligence, Office 365, Azure, Visual Studio, TFS, & VSTS, Skype for Business, and more. Located in the United States (Dallas, TX) and Canada (Winnipeg, MB) with services offered worldwide. Contact us today at info@imaginet.com or 1-800-989-6022.