In Part 1 of this blog series, we looked at reasons Why Agile Fails due to a lack of mature technical practices. Now, in Part 2 of this series, we'll look at the next most common reason I see teams fail with Agile — which is typically due to a lack of 'successful' experiences with Agile projects.
Reason #2: Lack of 'Successful' Experiences with Agile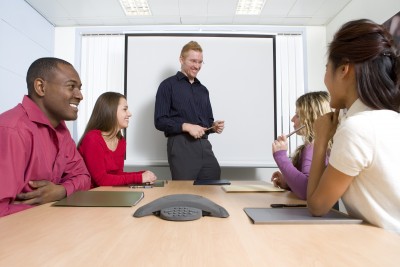 Far too often, I see teams read all about Agile online, and some who attend conferences to hear people talk about it. Some read Agile books and some may even attend a 1-week Scrum course. These are all really good things, however, there is absolutely no substitute for actual experience working with a 'successful' Agile team. Reading a book or taking a course is no substitute for real-life hands-on experience.
There are many tricky little details that add up to make the difference between a team being successful or not with Agile. Details like:
How do I split work into User Stories that follow INVEST principles?
How do we break-down the work into meaningful tasks?
What do we do at the end of a Sprint when User Stories are only half-done?
How do we build trust between the team, stakeholders and/or upper management?
What problems should we focus on in the Retrospective?
How do we prioritize 'paying down' technical debt against our customer facing User Stories?
These are all questions that books and training courses attempt to tackle, but they are only truly understood and realized by experiencing them.
Training is important — even necessary — but it is not sufficient.
You need to have at least one senior team member that has lived and breathed Agile in a successful team. Someone who has experience breaking Epics down into effective User Stories. Who can recognize when something is not going well and who will bring it up in the retrospective.
(This last point is the most important.)
Teams who have no experience with Agile success have a difficult time recognizing when they are working ineffectively or poorly.
Most teams with little to no experience often think that's just the way things are, or they don't have the foresight to know they are doing something that will hurt or hinder them down the road.
My advice for teams wanting to try Agile.
Make sure you have somebody (senior) on the team who has experience living and breathing Agile – and it has to be experience being successful with Agile. Having somebody on a team with Agile experience that has failed is obviously not going to be helpful.
I'm a consultant who provides Agile Coaching, so one option I'll of course suggest is bringing in an Agile Coach from one of the many good consulting firms that do this. Imaginet does this: ALM Coaching and Mentoring.
However, hiring a consultant is not the only option here. Hiring an employee (or recruiting one from another department) with the desired experience would work just as well. The key point is to make sure you have somebody (preferably several somebodies) that have this experience on your team.
Ready to Adopt Agile?
If you're ready to adopt Agile but not sure where to start, Imaginet is here to help. Our Imaginet certified Agile and ALM experts have over 10+ years of experience and can help you get started with any of your Agile or ALM initiatives. To find out more, schedule your free consultation call with Imaginet today.
Request Your Free Consultation
=====
Imaginet is your trusted technology partner who turns your business innovation ideas into reality. 20+ years | 1200+ satisfied customers | 2500+ successful engagements. Primary services include Web Application Development, Mobile App Development, and SharePoint consulting services, with additional specialties in Power BI & Business Intelligence, Office 365, Azure, Visual Studio, TFS, & VSTS, Skype for Business, and more. Located in the United States (Dallas, TX) and Canada (Winnipeg, MB) with services offered worldwide. Contact us today at info@imaginet.com or 1-800-989-6022.