Imaginet Blog Series — Part 5
Mastering Your Deployment Pipeline
---
Timeline Impacts
Perhaps one of the greatest opponents of automated deployment is the perceived impact on timelines that many developers and managers have of the process.  Indeed, stopping the project to learn new software or changing the way you approach deployment can seem daunting in the face of the unknown.
But let's not discount the positive impacts that this can have as well, including but not limited to the following:
Properly updated environment-specific config files
Assurance of the same version of binaries across servers
Reduced labour effort in deployment
Faster turnaround of application updates
A properly documented, evidenced and repeatable deployment procedure
That last point is an important one, so let's dive in a little deeper on it.
The Legacy of Understanding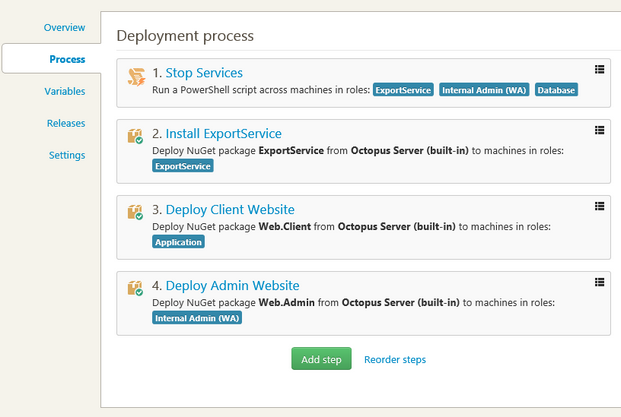 Consider for a moment the image and how a simply defined script can leave a strong narrative over what has to happen in this deployment. Someone new to the project knows as much as an experienced incumbent would the 30,000 foot view of this procedure, and could drill into any one of those to find out more.
But perhaps more importantly, they wouldn't need to know IP addresses, credentials or even how many servers need to be upgraded. Each step in the process is able to be executed in parallel across all servers in a specific role.  If the supposed Web.Client application was behind a load balancer in a farm of 14 web servers it is no longer a concern to the person executing the deployment.
Yes, This Really Helps
Indeed, a similar script was used recently on a project here at Imaginet targeting entirely different server configurations in different environments: the development/CI environment was a cloud server that was scripted to power on only during working hours; the UAT environment was a virtual machine with all application components hosted on the same server; and the production environment was several servers.
Any single deployment could take an hour or longer, especially when you factor in some of the other considerations we've discussed through this series so far.  The only way we would be able to run the deployment on several servers at once would be to train, hire and provision security for additional workers.
Moving Forward
With the script in place we've opened doors to productivity.  A new project contributor no longer needs to be indoctrinated with hours of reading or checklists or new security permissions; rather, they simply have to know the target environment and expected version in order to kick off a deployment.
Hopefully you gained some valuable insights for your individual processes, team and organization. Feel free to comment below or tweet us with any questions or comments you may have.
If you're looking for more on this topic, check out some of our other blog posts.
If you need help mastering your deployment pipeline, contact Imaginet today for a free consultation call to openly discuss your deployment challenges and determine next steps towards mastering your deployments.
---
Need help mastering your deployment pipeline?
Imaginet can help! Contact Imaginet today for your free consultation call to openly discuss your deployment challenges and determine next steps towards mastering your deployments.
Most organizations lack the experience to know how to successfully setup a successful end-to-end DevOps solution. As a Microsoft Gold ALM & Azure Circle partner, Imaginet is recognized by Microsoft as having the expertise you need to help your organization start reaping the benefits of DevOps today. Schedule your 10 Day DevOps Consulting Solutions Quick Start now!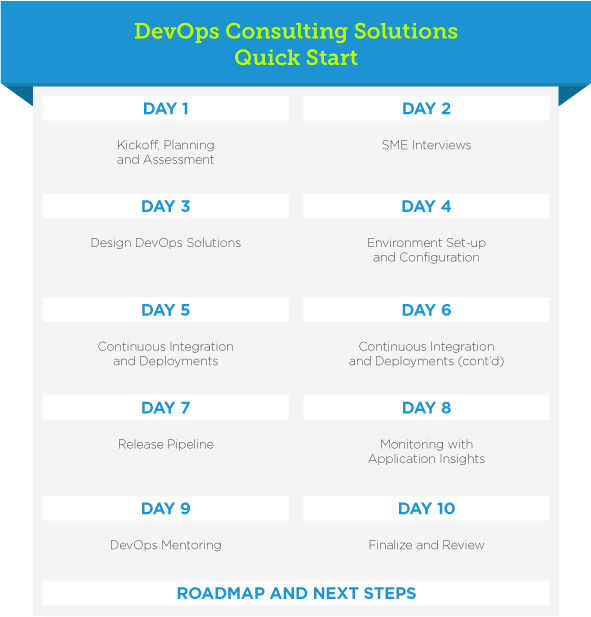 Learn More: 10 Day DevOps Quick Start
---
Imaginet is your trusted technology partner who turns your business innovation ideas into reality. 18+ years | 1100+ satisfied customers | 2500+ successful engagements. Located in Dallas (Irving), Winnipeg, and Calgary. Services offered worldwide. Contact us today at info@imaginet.com or 1-800-989-6022.