Microsoft Surface Hub is Here! Are You Ready?
Did you know that worldwide there are over 50 million collaborative spaces, 10 million large conference rooms, and 200 million personal offices that provide collaborative experiences? And most of these collaborative spaces have a need for large interactive displays, group audio/video conferencing technology, digital white boarding, and custom business applications to maximize the collaboration experience.
Enter the new Microsoft Surface Hub. This new revolutionary 84-inch 4K TV-tablet-computer hybrid integrates seamlessly into the modern workplace, enabling productivity in any space where people come together to get things done, from large conference rooms to informal huddle spaces and offices.

Key Features
INK – A responsive and natural inking experience that feels as fluid as a pen on paper.
TOUCH – Advanced touch capabilities recognize up to 100 touch points with precision, allowing multiple people to interact with the screen simultaneously.
WINDOWS 10 – A new experience for Windows 10 that is tailored for group use, with ink and touch at its core. Many applications can be used without authentication.
SHIPS with OFFICE – Microsoft Surface Hub comes with Microsoft Office apps like Word, Excel, and PowerPoint, plus the OneNote whiteboard and Skype for Business.
CONNECTED – With dual HD Cameras, an array of microphones, and Skype for Business, everyone can see content and contribute equally no matter where they are. Clear sound and high-quality video make meetings great with the Surface Hub.
 
The Platform for Amazing Large Screen Apps
In addition to the built-in team experiences like Skype for Business, Microsoft Office and OneNote, Microsoft Surface Hub is customizable with a wide array of applications. Universal apps built for Windows 10 shine on Microsoft Surface Hub and scale to the large screen.
Would you like to build amazing experiences, designed specifically for your business, on the Microsoft Surface Hub platform? This is where Imaginet can help. Imaginet lives on the cutting edge of the latest trends and translates how these technologies can transform your business. And Imaginet is already creating new custom business solutions that target the Microsoft Surface Hub with many Microsoft Surface Hub early adopters across various industries. So if you're looking for an expert to help you design and build your large screen custom business solutions for the Surface Hub, contact us today.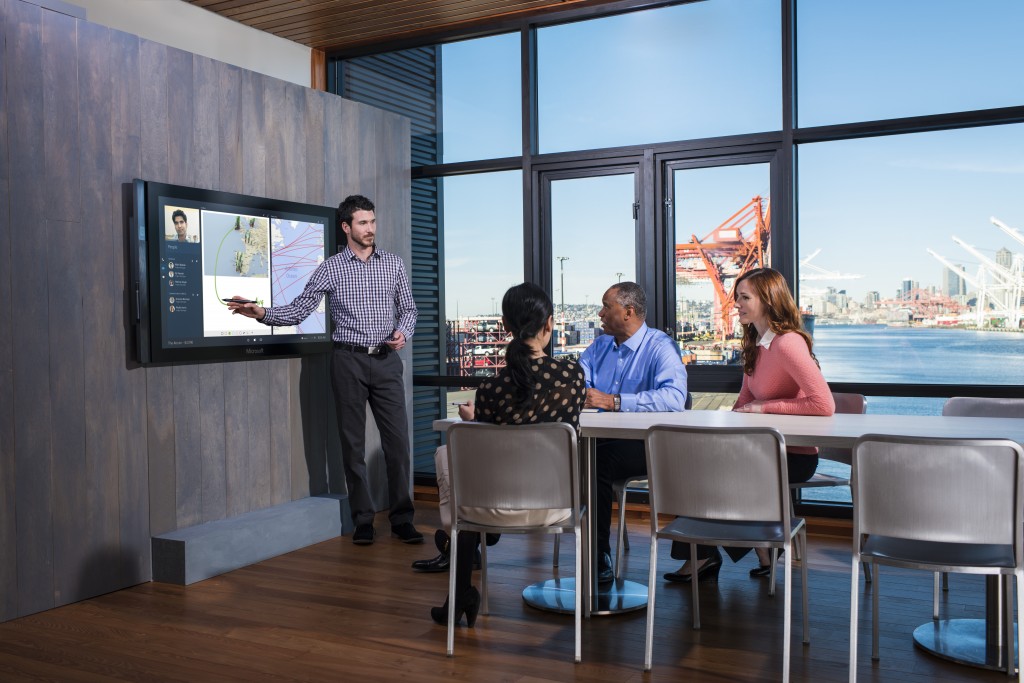 Ready to Buy a Surface Hub?
Be the first to get a Surface Hub from Imaginet's premier partner, Collaboration Solutions, Inc (CSi). CSi offers a Microsoft Surface Hub Readiness Program, a new line of services that will help customers best
prepare and plan for the Microsoft Surface Hub in order to ensure the new platform will exceed needs and expectations.
For more information or to order, visit: http://www.collaborationsolutions.com/surface-hub/.

—–
Imaginet is your trusted technology partner who turns your business innovation ideas into reality. 18+ years | 1100+ satisfied customers | 2500+ successful engagements. Located in Dallas (Irving), Winnipeg, and Calgary. Services offered worldwide. Contact us today at info@imaginet.com or 1-800-989-6022.