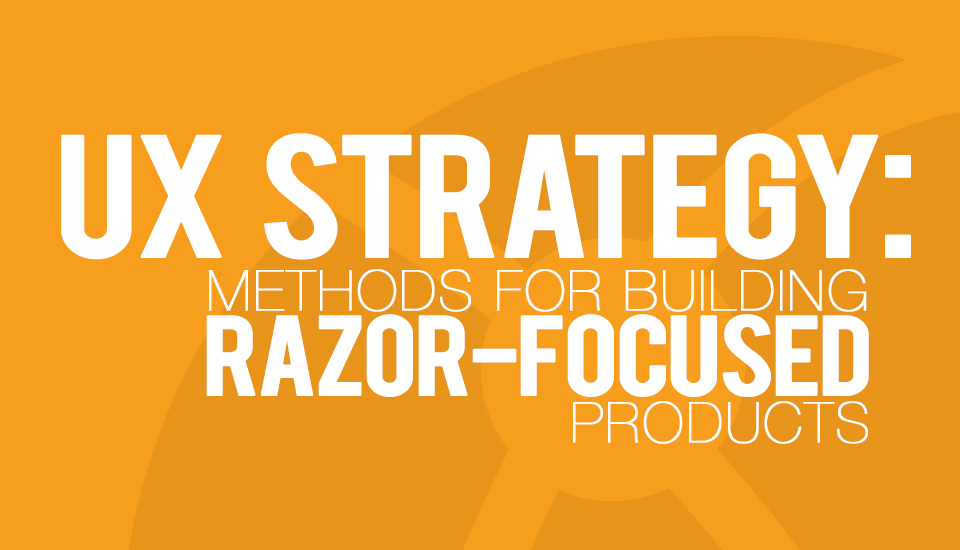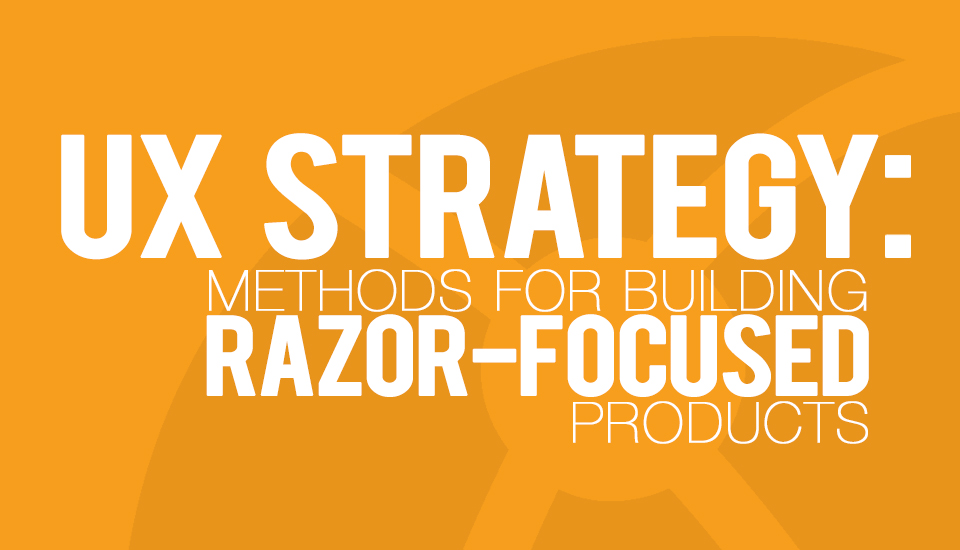 What makes a product succeed when so many others have failed? Why are some companies consistent in building successful products over and over again?
Successful products benefit from having a successful strategy. They have clarity and focus across all customer touch points. They have a sense of cohesion that resonates and elicits joy from their users.
I've seen far too many projects with vague goals and conflicting priorities. This causes confusion and dismay for the end user, which results in poor adoption and diminished product value.
As an experience designer, I start by establishing consistency and focus. The following 3 methods are useful for getting the team on track and working toward the same goals:
1. Opportunity Rankings
The opportunity rankings exercise will help you determine what to do now, and what can wait.
Identify and rank the project opportunities by Importance AND Feasibility. I recommend placing each of the opportunities on a chart similar to figure 1.1.
Once you've completed the rankings, place the values in to the following spreadsheet.

Limit the points available to: middle score (If the chart maxed out at 5, use 3) X number of items = Points Available. For example, if you have three 3 items in the opportunity rankings document, you will have 9 points available for each column.
2. Story Boarding
The story board explains how a product is going to provide value to your customers. Using pictures and text, create a series of panels that communicate the sequence of events that a user will experience before, during, and after using your application.
Start by identifying specific problems, solutions, and the benefits that the application will achieve. The following diagram can be used as a template:

Tips:
Write for a specific audience. Don't try to be all things to all people.
Use the following structure to create your problem statements:

I am trying to: <INSERT USERS GOALS>
BUT <INSERT USERS PROBLEM>

Assume that the user doesn't have access to the product that you are building. Try to illustrate the problems that the user has without your product. Consider triggers that will encourage the user to buy your product.

When you create the solutions, illustrate the steps that are required in order to resolve the problem. Identify specific features that will resolve the user's problems.
The benefit statement needs to illustrate how the features meet the user's goals. If the solution illustrates how the app solved the user's problem, the benefit is how the user felt afterwards.
3. Elevator Pitch
A useful tool for communicating customer value is the "Elevator Pitch". A good elevator pitch establishes:
Who the app is for?
Why there is a need for the app?
What is the solution?
How the app is different from its competitors?
The following template is useful for creating a succinct elevator pitch:
Audience/Who
Needs
Insight/Why
Name the Experience
Provides
Solution and Differentiator
For example:
Truckers looking to
Find
the closest and rest stop.
myStop (app name)
Provides
a mobile application that allows users to find the closest gas station. The results will be rated by other truckers based on price, accommodations, and food selection.
Following this 3 step approach will help develop a strong sense of project cohesion that truly resonates and elicits joy from your users. Not sure where to start or just don't have the time or skills to get started? Imaginet can help!
Contact Imaginet today for your free consultation call with our Imaginet User Experience (UX) team to openly discuss your UX needs and steps you should take to achieve lasting UX success.
Request Your Free Consultation Call
=====
Imaginet is your trusted technology partner who turns your business innovation ideas into reality. 18+ years | 1100+ satisfied customers | 2500+ successful engagements. Located in Dallas (Irving), Winnipeg, and Calgary. Services offered worldwide. Contact us today at info@imaginet.com or 1-800-989-6022.