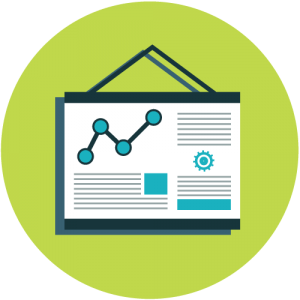 It's the big day. You've spent weeks performing queries and analyzing data. You've picked the perfect chart type and highlighted the key information.  It's your turn to present the corporate dashboards and the quarterly meeting. Before you can even say the word "data", heads have started to nod off, or worse – look at their phones.
I've spent years working with analysts to help turn the sparkle in their data-driven eyes into stories that engage audiences.
It comes down to finding a way to connect the story you have to tell and the outcome you want to have to your audience.
The proliferation of HTML, JavaScript and Microsoft Office's charting features have made showcasing your data easier than ever – but even using the best technology and the coolest graphics doesn't ensure you'll connect with your audience.
In Part 1 of this series, we'll explore some practical advice on connecting your content to your audience.
First, Find the Story.
Get your journalist/analyst hat on, and scour the data like you would normally. Follow your questions and aha moments. Write it down, preferably in a paragraph format. Recruit a friend or colleague with a similar background to your audience. Watch their reactions as you tell the story. Does it make sense to them? Are there gaps? Are you giving them too much information? Use their feedback to continue your investigation.
Second, Find Your Motivation.
Examine what you're trying to achieve by presenting this data. Most of this will map back to the reason you're doing the project.
What do you want to communicate?
Why are you presenting this?
What do you want to have happen as a result?
What action do you want your audience to take after seeing the data?
This can be to make a decision, to vote, to have a change of heart.
Third, Consider Your Audience's Motivation.
Who will you be presenting this to?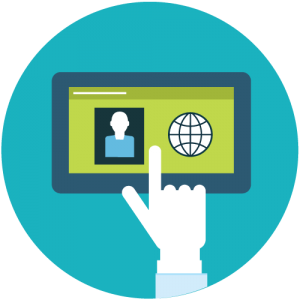 Colleagues, staff senior to you, learners, the general public, a client, or a seminar participant? Everyone will listen with a different frame of mind, and that is important to consider.
Why do they (or should they) care about what you're going to present?
Use this knowledge to attract or maintain interest. Your desired outcome will be lost if your listeners don't care about what you're trying to say.
What do they currently understand about the information you're presenting?
This will tell you how much context you'll have to provide in order for them to understand or act.
What is their current perception of you and the topic?
Will you have to earn their trust? Do they have a bias towards or against your topic? Having a bias against information is not terrible – it just means that you may need to take a different approach.
Fourth, Consider Your Data.
Go back and take a look at your data and the paragraph you wrote. Now that you've considered your perspective and the audience's, you'll have a fresh perspective:
How do you need to tell the story (without manipulating the data) in order for it to be heard and understood?
Finding a hero may make it more interesting and relatable. For instance, if the data is about the success of marketing campaigns from the last quarter, you may find that a particular campaign is the hero as you track its performance through the marketing funnel. Your tale might reflect its ad buy, its timing with external events, its creative, its messaging.
What key elements of the story will need to be communicated in order to connect with the audience, given their bias toward the topic?
Will they need additional information to get to the desired outcome?
Look for my future post (Part 2) on the types of visual elements that you can use to tell a data-driven story and how to determine excellence in a data-driven visual.
=====
Imaginet is your trusted technology partner who turns your business innovation ideas into reality. 18+ years | 1100+ satisfied customers | 2500+ successful engagements. Located in Dallas (Irving), Winnipeg, and Calgary. Services offered worldwide. Contact us today at info@imaginet.com or 1-800-989-6022.