Imaginet Superstars, Dylan Smith and Etienne Tremblay, speak at the DevTeach Conference July 4-8th in Montreal.
Check out their sessions below.
Dylan Smith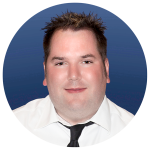 ---
DevOps in a Microsoft World
July 5th @ 1:30pm
Until recently, if anyone said "DevOps", it evoked one of two things: Call of Duty add-on, or 2) hipster baby name.
Now, it's hyped to the point where your manager is asking you to (read up on this new Agile-y thing and implement it so I can get my bonus). In this session, we'll cut through the marketing hype ("2nd Decade of Agile"?) and explain what DevOps really means to you and your organizations.
We'll analyze an end-to-end scenario and explore what practices can be applied, when, and why. We'll also look at some of the tools in the Microsoft stack to help you realize the benefits DevOps has to offer.

Feature Toggles vs Feature Branches
July 5th @ 4:00pm
Do you believe in doing Continuous Integration? What if I told you that using Feature Branches means you are not actually practicing CI, worse you are choosing a practice whose entire purpose is to avoid CI.
Bold statements, I know! Most of us have used Feature Branches at some point. I propose that Feature Toggles can be used as an alternative to Feature Branches in most scenarios, and do so in a way that achieves all the same goals with added benefits – without resulting in a mess of spaghetti code littered with if statements.
We'll do a brief overview of feature branches – what it is, why people use them – then walk through a number of scenarios to explore how feature toggles could be applied instead. We'll cover some best practices that can help you be more successful with toggles, and talk through some of the challenges that you'll likely encounter.

Using Azure ARM for Dev/Test Environments
July 7th @ 1:30pm
There are a lot of perceived hurdles around moving your production environments to Azure. But when we consider Dev/Test environments, it's often a different story.
We'll talk about some of the benefits to moving your Dev/Test into Azure. The various different pieces of your infrastructure that you could move, and more importantly how to take a hybrid approach, so you can use Azure resources for some things, and on premise infrastructure for others.
Finally we'll dive down into some of the technical guts around the tooling and concepts you can use to make this work for you. How to use Azure Resource Groups and environment templates to streamline this process; "Lift-and-shift" approaches; automated deployment options; and much more.

Etienne Tremblay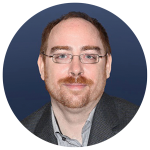 ---
Taking your Shared Components to the Next Level
July 5th @ 2:45pm
If you struggle with common components and how to manage them, join me in this session where we will create a common component, then build both debug and release versions, package it with nuget, and discuss the best ways to manage multiple version with multiple feeds.

Welcome to the future, Windows Contain
July 7th @ 11:30am
Have you heard about Docker, Windows Nano, Windows Containers, Windows Hyper-V containers?
In this session, we'll discuss and differentiate all of them. We'll also create a website, package it, create a container, deploy the web site in the container and package the container into an image for reuse.
This is the future folks. Come see me to learn about it.