Get ready for some fantastic tips, tricks, and best practices from our resident Imaginet software innovation experts! From SharePoint advice to Visual Studio, TFS, and Application Lifecycle Management (ALM) best practices to lessons learned on Web Application Development and Mobile App Development projects, we have a lot of great advice to share to get your new year started on the right foot.
In this article, we will share 6 tips and tricks from our Imaginet experts, with more to come in future Imaginet blog posts.
Tips from Imaginet's SharePoint Experts
Tip #1: Gain Efficiencies by Adding SharePoint Libraries to your Microsoft Office "Save As" Options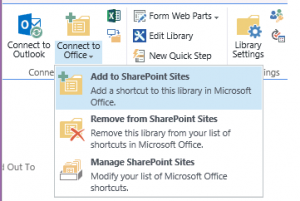 Use the "Connect to Office" ribbon control in Microsoft SharePoint to add a specific SharePoint library to the Save As options in your Microsoft Office applications. This allows for quick saving of documents you are collaborating on directly within the Microsoft Office Application.
With this functionality, you can now open, update, or create new documents from an Office Application and ensure they are saved to SharePoint. You will also now have this library listed in your Favorites in Windows Explorer.
— Jeremiah Walker, Imaginet Principal Consultant, Business Productivity Platforms
Tip #2: Enhance Productivity by Enabling SharePoint Versioning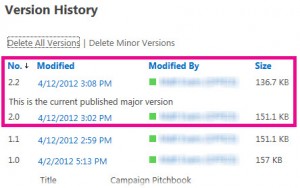 When collaborating on documents with co-workers using Microsoft SharePoint, be sure to have your SharePoint Administrator enable versioning on the SharePoint Library. This will ensure you have the previous versions if needed as well as provide the ability to compare edits made between document versions.
For more information on enabling and configuring versioning on SharePoint libraries, click here.
— Kirk Alsup, Imaginet SharePoint Consultant
Tips from Imaginet's Application Lifecycle Management (ALM) Experts
Tip #3: Boost Reusability by Leveraging PowerShell with TFS Build Creator

When using the Microsoft Team Foundation Server (TFS) build creator, always try to do as much as possible using PowerShell. It can then be reused more easily from one project to another.  It can also be versioned controlled, tested, and reused in other products.
— Etienne Tremblay, Imaginet Senior ALM Consultant
Tips from Imaginet's Application Developer Experts
Tip #4: Improve Code Quality by Using SOLID Principles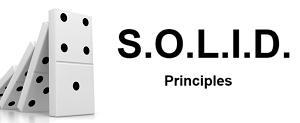 When developing applications following good solid principles means following SOLID principles: Single Responsibility Principle, Open Close Principle, Liskov's Substitute Principle, Interface Segregation Principle, and Dependency Inversion Principle. It will ensure that your code is easily maintainable, extensible, and scalable.
–Dan Xiong, Imaginet Software Developer
Tip #5: Use Ad-Hoc Testing to Boost Application Stability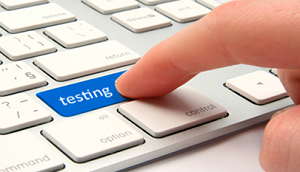 When it comes to application development, ensure you have time to do some ad-hoc testing. You never know what a user will do to navigate their way through the application.
The worst thing a tester can say is, "This will never happen in production, so why should I test this scenario?"  Always take the time to test the unpaved road.
–Jason Parent, Imaginet Application Developer
Tips from Imaginet's User Experience (UX) Experts
Tip #6: Maximize Collaboration with Wireframes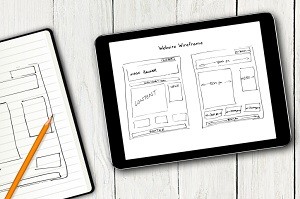 Wireframes are not for designers, they're for everyone. It's a collaboration tool for gathering requirements, creating alignment between designers, developers, stakeholders, and even users.
— Adelle Rewerts, Imaginet User Experience Designer
=====
Imaginet is your trusted technology partner who turns your business innovation ideas into reality. 20+ years | 1200+ satisfied customers | 2500+ successful engagements. Located in Dallas (Irving), Winnipeg, and Calgary. Services offered worldwide. Contact us today at info@imaginet.com or 1-800-989-6022.