Introducing Microsoft Teams: Ready… Set… Collaborate!
Is your team ready for an entirely new experience that brings together people, conversations and content—along with the tools that teams need—so you can easily collaborate to achieve more? Then you are ready for Microsoft Teams!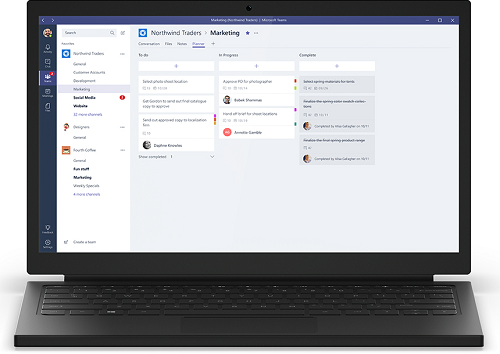 Microsoft Teams is integrated with the familiar Office applications and is built from the ground up on the Office 365 global, secure cloud. Microsoft Teams will be available in 181 countries and in 18 languages to commercial customers with Office 365 Enterprise or Business plans.
And when you're ready to revolutionize your team collaboration with Microsoft Teams, you never want to do it alone. This is where the Imaginet Teams experts come in. 
With Imaginet's vast expertise across all Microsoft technologies – including Microsoft Teams, SharePoint Online, Skype for Business Online, Microsoft Office 365, Power BI, and more – we can ensure your end-to-end success with every component of Microsoft Teams.
Ready to Get Started with Microsoft Teams?
If you're ready to adopt Microsoft Teams but not sure where to start, Imaginet is here to help. Our Imaginet Teams experts are here to help. To find out more, schedule your free consultation call with Imaginet today.
Request Your Free Consultation
=====
Imaginet is your trusted technology partner who turns your business innovation ideas into reality. 20+ years | 1200+ satisfied customers | 2500+ successful engagements. Primary services include Web Application Development, Mobile App Development, and SharePoint consulting services, with additional specialties in Power BI & Business Intelligence, Office 365, Azure, Visual Studio, TFS, & VSTS, Skype for Business, and more. Located in the United States (Dallas, TX) and Canada (Winnipeg, MB) with services offered worldwide. Contact us today at info@imaginet.com or 1-800-989-6022.