Have you heard? Microsoft has announced the upcoming end of life support for Microsoft SharePoint 2013 – and it's coming up fast! But what does this mean for the rest of us who are not in the cloud and still have SharePoint environments running on SharePoint 2013? It means you need to start planning now for your upgrade to the next version, SharePoint 2016 or for your migration to SharePoint Online. For many of us, this can be another planning nightmare, especially when our SharePoint 2013 sites are heavily customized with master pages, web parts, and apps.
Support Timelines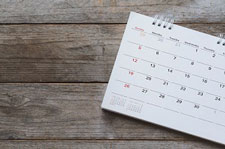 For Microsoft SharePoint Foundation 2013 Service Pack 1 and Microsoft SharePoint Server 2013 Service Pack 1, the mainstream support end date is 4/10/2018 and the extended support end date is 4/11/2023. For SharePoint Designer 2013, we get a little more time, with mainstream support ending 7/13/2021 and extended support ending 7/14/2026.
Click here for more details from Microsoft on the end of life support for Microsoft SharePoint 2013.
If we need support after the end date, there will be a charge from Microsoft for your support. Upgrading to SharePoint 2016 can take from several weeks up to several months, so it's best to plan now so you don't get stuck with expensive post-life support.
The Risk of Not Upgrading to SharePoint 2016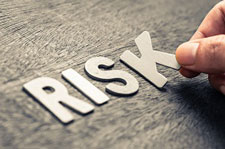 Support and features change whenever Microsoft releases new versions of their applications. The same is true for SharePoint. It is technically not recommended to skip a version, even though there are possible workarounds out there.
If you are waiting to upgrade from SharePoint 2013 directly to SharePoint 2019 next year, we strongly recommend moving to SharePoint 2016 first to avoid complexities and potential failures. And there are dozens of new features in SharePoint 2016 that will make it very worthwhile to upgrade – from Fast Site Collection creation and durable links, to new Information Rights Management (IRM) capabilities and the new Compliance features. For a summary of the new and improved features in SharePoint 2016, click here.
Ready to Upgrade? Imaginet is Here to Help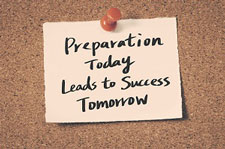 Most organizations lack the experience to know how to successfully upgrade their existing SharePoint environment(s) to the new SharePoint 2016 or to successful migrate their current SharePoint environment to SharePoint Online, from start to finish. This is where Imaginet can help.
With over 500 successful SharePoint engagements and over 20 years of experience, Imaginet is your trusted, go-to partner who can help you with your Microsoft SharePoint upgrade or migration so that it gets done right… the first time.
Want to find out more? Request your free consultation call with us today.
=====
Imaginet is your trusted technology partner who turns your business innovation ideas into reality. 20+ years | 1200+ satisfied customers | 2500+ successful engagements. Specialties include Web Application Development, Mobile App Development, SharePoint services, and more. Located in Dallas (Irving), Winnipeg, Phoenix, St. Louis, and Calgary with services offered worldwide. Contact us today at info@imaginet.com or 1-800-989-6022.