Last week, we explored 5 big reasons why you will just love Microsoft Teams. But we're not done yet.  In Part 2 below, we will uncover 5 more reasons why you will absolutely want to use Microsoft Teams within your organization and even more benefits you will experience using Teams.
Reason #6: Real-Time Collaboration
Working on a document together with someone in real time can be a challenge even with a good chat solution. Stopping to let the other person make edits or asking them to read your edits wastes time and can result in errors.
With Microsoft Teams, members can edit the same document, at the same time, and see the results appear on their own screens. Now, when one user is fixing a typo, and the other user is adding to the same sentence, they can make sure each other's edits sync up instead of realizing that the verbs aren't right because a user changed "he" to "they".
Reason #7: Security
Chat is nothing new. Old-timers have plenty of stories to tell about ICQ or AOL Instant Messenger (AIM). Unfortunately, those programs used third party servers that exposed potentially sensitive company information to the wrong people.
Microsoft Teams encrypts company data, both in transit, and at rest meaning that sensitive corporate information stays private, even from Microsoft.
Reason #8: Third Party Integration
One of Microsoft's big selling points these days is integration. Microsoft Teams offers built-in integration with all the Office 365 apps by default. Through the use of connectors, third party data and information is just a few clicks away.
For example, a social media team might use the Twitter connector to bring all tweets using the company name into a specific channel for monitoring, for example. A recent search shows over 170 connectors ready to install.
Reason #9: Calls, Conferences, and Meetings
For all day use, chat is king, but there are still times when a bit more connection is needed.
Users can make calls directly from inside Microsoft Teams to other Microsoft Team users. And, when it is time to get a group together, it's just a few more clicks to turn a call into a multi-party conference call, all without having to gather around a special phone in the conference room.
Using the Meetings feature allows for not only voice and video interaction, but it also provides the ability share what is happening on the screen of the user's computer. Meetings is a great way to present data to a group or to conduct training sessions for participants both inside and outside your organization.
And the best part is that all of these features are all conveniently located in one consolidated tool to make collaboration and communication as easy and seamless as possible.
Reason #10: Teams Mobile App
Often the reason employees need to chat electronically is because one or more of them is not in the office. The Microsoft Teams mobile app ensures that the same features available to users sitting at their desk are there for users on the go as well. The Teams mobile app provides the same access to tabs, links, and the ability to share files. An employee at a conference can snap a picture, upload to the chat, and then users back at home can incorporate that information into their ongoing work.
Microsoft Teams takes the place of chat and pulls the best features of SharePoint Online and Skype for Business Online to bring them forward into a paradigm of integration, security, and ease of use. All organizations thrive on great collaboration and communications, and Microsoft Teams is a phenomenal solution for both.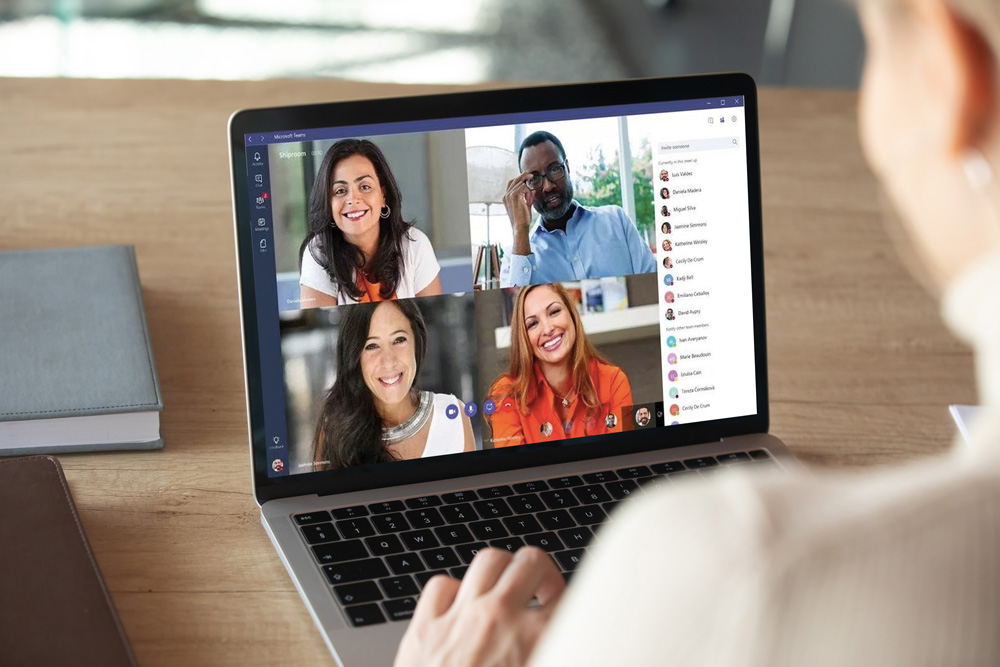 Ready to get started?
Imaginet helps you be successful with Microsoft Teams to create a more open, digital environment that makes work visible, integrated, and accessible.
We offer 2-Day Quick Starts, Migration, Governance & Sustainability, User Adoption Coaching, and Full Implementation services. We will meet with your team virtually, determine your goals and needs, and design a solution so you can start improving collaboration under one platform. We make it easy.
=====
Imaginet is your trusted technology partner who turns your business innovation ideas into reality. 20+ years | 1200+ satisfied customers | 2500+ successful engagements. Primary services include Web Application Development, Mobile App Development, and SharePoint consulting services, with additional specialties in Power BI & Business Intelligence, Office 365, Azure, Visual Studio, TFS, & Azure DevOps, Teams, and more. Located in the United States and Canada with services offered worldwide. Contact us today at info@imaginet.com or 1-800-989-6022.