The CEO of Microsoft, Satya Nadella, famously said that "every company is a software company." When you're looking to improve your organization's ability to develop and deliver valuable software, pivot when necessary, and beat competitors to market, then you must plan smarter, collaborate better, and ship software faster than ever before. And to do this, you need solid DevOps best practices and tools within your organization.
Here are two simple steps to take your DevOps processes and practices to the next level in order to get quality software into production more quickly and efficiently.
Step #1: Take Your Free DevOps Self-Assessment
Take this short Microsoft DevOps self-assessment to get tailored recommendations on how to improve and optimize your organization's DevOps abilities. It's completely free and takes about 20-40 minutes to complete. This assessment can help you understand your current DevOps state in your organization and identify distinct areas in which you can improve.
The self-assessment has questions that touch on several key areas, including: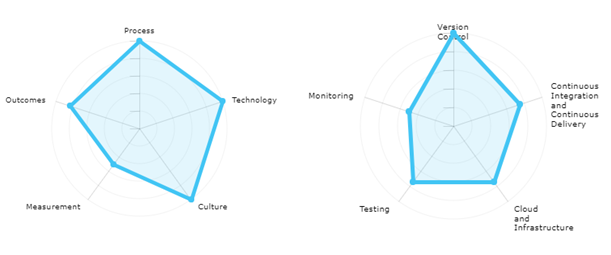 Process and Agility
Version Control
Continuous Integration and Delivery
Technology and Automation
Cloud and Infrastructure
Monitoring
Testing
Culture
Measurement
Outcomes
Step #2: Let Imaginet Help Get You There
After you have completed your DevOps self-assessment, Imaginet can help you reflect on your DevOps self-assessment results and address any questions you may have.  As a Microsoft Gold DevOps partner, Imaginet is recognized by Microsoft as having the expertise you need to help your organization start maximizing the benefits of DevOps today.  Request your free consultation call with Imaginet today.
Request Your Free Consultation
 =====
Imaginet is your trusted technology partner who turns your business innovation ideas into reality. 20+ years | 1200+ satisfied customers | 2500+ successful engagements. Primary services include Web Application Development, Mobile App Development, and SharePoint consulting services, with additional specialties in Power BI & Business Intelligence, Office 365, Azure, Visual Studio, TFS, & Azure DevOps, Teams, Skype for Business, and more. Located in the United States and Canada with services offered worldwide. Contact us today at info@imaginet.com or 1-800-989-6022.