At Microsoft Ignite, Microsoft announced several new features to improve, and liven up Microsoft Teams. Check out our favourite new features your teams will love to use.
Together Mode
Some new Teams features bring new functionality, while others are whimsical additions. One of the latter is the new together mode. Individual meeting participants using pretend backgrounds was funny and clever, and eventually cliché. Teams' new together mode removes the standard Brady Bunch grid style of the typical online meeting and replaces it with one where all participants share the same imaginary location. No more meetings with one person set against the background of the moon. Instead, everyone gets the same fake background in one of several displays that makes participants look like they are together in various locations. For smaller meetings, there is the pretend coffee shop, while larger meetings are more at home in the imagined auditorium. For those looking to break up the monotony of back to back meetings, this is a welcome feature.
Breakout Rooms
For many meetings uses, including trainings or conferences, organizers often plan on breakout sessions. Breakouts offer the ability to offer smaller groups a chance to work together or focus on a specific area that might differ from the focus of the larger group. Until now, simulating such breakout groups required improvising imperfect solutions. Thanks to the new breakout feature of Microsoft Teams organizers can once again take advantage of breaking down larger meetings into smaller groups.
One of the best parts of the breakout feature is the ability of the organizer to monitor each group and then move among the breakout groups. In a training scenario, an instructor can view and monitor all of the small groups. In doing so, they can pop in to help groups that are struggling, or even to just notice that everyone is done early. Rather than having to hang out until the designated return time, the instructor can just bring everyone back together. The breakout feature will improve the function of larger remote meetings.
Meeting Recap
As a remote worker often pulled in different directions, and often double booked for meetings, the meeting recap feature is a welcome addition. Meeting recap will automatically place a meeting transcript, notes, and any attached files in the details tab for the meeting. So, when a meeting gets missed, the user just goes back into the email invite, or other link and clicks the meeting where they can find everything they need to catch up instead of having to track down the organizer for a copy of the slide deck, or video of the meeting.
GitHub for Teams
Microsoft doesn't buy other entities for vanity. When it acquired GitHub, both companies began working on ways they could integrate. The new GitHub for Teams app improves on that integration offering the ability to follow repository issues and updates within Teams. Even more useful is the ability to assign pull requests to members inside of Teams creating a whole new workflow documented not just within Github but within Teams itself.
Team Management
Managing within Teams is getting easier as well thanks to several new improvements to the Teams Admin Center.  The big news here is bulk policy assignments. No longer will policies have to be assigned user by user, or via script. Instead, bulk policy assignments allow for policies to be assigned to groups within Teams. Other features include new application management abilities including license management and purchasing, as well as the ability to manage your voice calling system within teams. The Teams calling management essentially replicates the features of a standard PBX, but all within the cloud. Microsoft will offer new phone numbers or allow routing for existing numbers so it call all be managed in one place.
Live Captioning and Transcripts
Teams now offers live captions and transcripts of meetings. These are great both for use later by those who missed the meeting, and more importantly for users with hearing or other accessibility issues attending the meeting live. The captions appear in near real time, and most importantly come with speaker attribution, so not only does one know what was said, but who said it, allowing users who may have followed along previously in person via lip reading or other methods to once again easily participate in virtual meetings.
Custom Key Support
Microsoft encrypts data at rest, but for additional security Microsoft offers customer key support for critical applications like Exchange where compliance, or corporate security demands more than just the usual Microsoft encryption. Customer key support is now coming to Teams as Teams becomes more integral to many companies, thereby increasing the amount of sensitive data that may be at play. Customer key support for Teams is currently undergoing testing and will be available to other customers soon.
Electronic Health Record Integration
Increased vigilance for those who might be medically at risk by going into a medical facility or hospital during the Covid crisis has led to a huge increase in the number of virtual visits between patients and medical professionals. However, there are many issues surrounding these types of visits including making a connection simple for both doctors and their patients, and just as importantly, preserving the privacy of patients. Good medical practice requires virtual visits be documented thoroughly, but HIPPA requires such documentation provide the right level of privacy. The new Microsoft Teams EHR connector ensures both.
EHR, or electronic health record, systems already offer the necessary features for documentation and security but do not allow for any sort of virtual visit connection. The Teams EHR connector integrates with the widely used EPIC EHR system. With this connection, doctors can add notes and images to the patient's chart like normal, all without leaving the Teams system when having a virtual visit with the patient.
And More!
Microsoft also announced numerous new features that make Teams a better experience for certain groups, such as  features aimed at frontline workers, additions for SharePoint and Power BI integration, and more.
Many of these features are in development but will come only rapidly through the end of 2020 and the beginning of next year. As a 19-time Microsoft Gold Partner, our consultants are always up-to-date on the latest news. We can perform an assessment of your current environment and provide suggestions on the ways to take advantage of all these new features and more.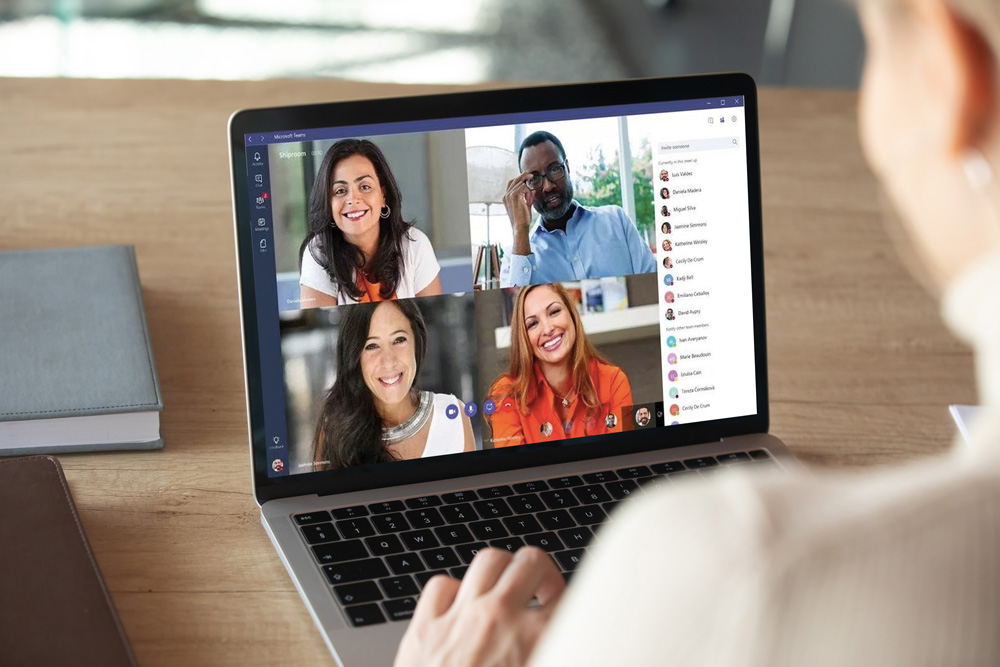 Ready to get started?
Imaginet helps you be successful with Microsoft Teams to create a more open, digital environment that makes work visible, integrated, and accessible.
We offer 2-Day Quick Starts, Migration, Governance & Sustainability, User Adoption Coaching, and Full Implementation services. We will meet with your team virtually, determine your goals and needs, and design a solution so you can start improving collaboration under one platform. We make it easy.
=====
Imaginet is your trusted technology partner who turns your business innovation ideas into reality. 20+ years | 1200+ satisfied customers | 2500+ successful engagements. Primary services include Web Application Development, Mobile App Development, and SharePoint consulting services, with additional specialties in Power BI & Business Intelligence, Office 365, Azure, Visual Studio, TFS, & Azure DevOps, Teams, and more. Located in the United States and Canada with services offered worldwide. Contact us today at info@imaginet.com or 1-800-989-6022.