Using Microsoft Power BI–Business data analytics for better reporting
We have a lot of discussions with clients about a desire to do "better reporting". They have been using Power BI but feel they now need a data warehouse to create reports that will give them all the info they need. Fundamentally, organizations often have an analytics problem, one for which a data warehouse forms part of the solution, however, the complexities lie in the data. Often organizations have already applied significant expertise to the problem, and while they understand a lot about the problems, they have reached some difficult data challenges requiring external expertise.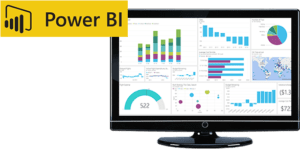 Ready to get started?
As a 20-time Microsoft Gold Partner, we have extensive experience providing clients with Microsoft 365 and SharePoint Online implementation services. We have worked with SharePoint since its roots in Microsoft CMS 2003, and with all formal SharePoint versions starting in 2007. This is our top expertise.
Experience first-hand Imaginet's solid reputation for providing hassle-free migrations to Microsoft SharePoint Online, reducing your migration risk and waste. Request your free virtual consultation with us today.
Like you just read?
Check out our recent articles.
UX and Dev: A Perfect Partnership
There are many benefits of utilizing a UX designer's expertise during a project, which include making it more efficient for the development team to implement the functionality. At a high level, a UX designer focuses on improving the interactions between a user and an application or website. In the past, these were often left up to us as developers...
Read More