Welcome to the Microsoft 365 Newest Updates series. Every week, we do our best to sift through the most important Message Center updates into an easy-to-digest format so you're always up-to-date.
With that out of the way, let's get started:
SharePoint Site Templates Updates
A couple of updates are coming to the management experience of SharePoint Site templates. First, admins will soon be able to select which templates are available to site creators, ensuring only approved configurations are available. And second, the custom template view is getting an update as well. Updates to the view will be performed via some new SharePoint PowerShell Commandlets. Look for this feature to be available near the end of November.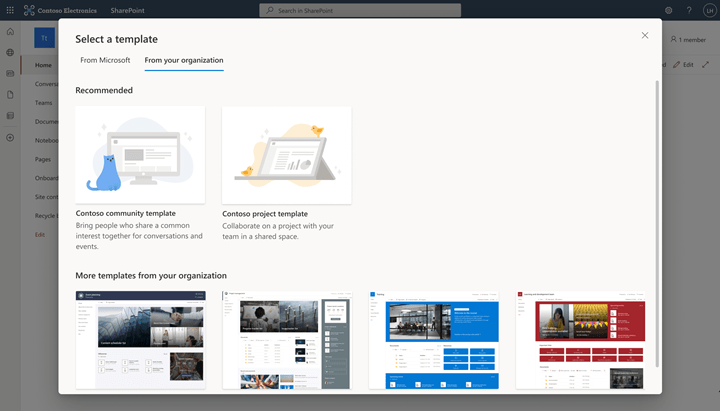 Visio Web App Being Included in M365
A new Visio Web app is going to be included in all commercial M365 licenses. This will allow users to create diagrams using the core functionalities of Visio in a collaborative diagramming experience. This does not replace the fully featured Visio client, but provides essential diagramming capability to a wide variety of end users. This will begin rolling out this month, and continue until Late January 2022. You'll see it in your app selector once it's available in your environment.
Planner adding Rich Text and Images in Task Notes
Rolling out starting in mid-December to early February, Planner users will be able to use rich text and even add images to task notes, making the Planner app that much more useful in tracking and engaging with requirements.
That's it for the updates of note this week. See you again next week for more updates and changes!
Missed the updates from previous weeks? Check them out here: Microsoft 365 Newest Updates.
As always, if you have any questions regarding these new updates, or require guidance with your Microsoft 365 solution, Imaginet is here to help.
Need help making sense of all this information?
Imaginet is here to help. For over 20 years, Imaginet has helped organizations across the world with their Microsoft technologies. We offer consulting, implementation, migration, customization, custom app development, integration, data analysis, and managed services.