Understanding Communication Patterns
Over the course of the last two years, we've been through changes in how we work and communicate and working from home and connecting with people online have become more prevalent. As someone who has spent most of their career working with remote clients, this transition was more seamless than most. Having the opportunity to work with people across many industries, I have noticed that several communication challenges facing remote work were present when working in the office but have become magnified in the current situation. Meeting fatigue got replaced with Zoom fatigue, people who miss meetings lack the information they need, and emails have been sent more frequently than ever.
Being a software developer requires a particular form of translation from humans to computers and provides unique insight into the different ways we communicate as human beings. As we move forward, either returning to how we worked before or embracing a new paradigm, it's crucial to understand how we communicate and to do so intentionally. Being selective in our communications will allow us to maintain our cognitive energy for more focused work and the types of collaboration that provide value.
Push
Just like the notifications on our phones alert us, we end up sending and receiving many messages in a work capacity to indicate that something happened or was completed. While these notifications can be important if there's an immediate action we need to take in response, in most cases, they are time-consuming and unnecessary. The issue is that each message can take us away from our flow, and even if it's only a minor distraction, they eventually add up. From an organizational point of view, it's essential to determine which messages must be sent and who needs to receive them. From there, you can establish a process to notify the right people or apply a technological solution, such as a SharePoint workflow.
Pull
While only some people need to be notified immediately of events happening, more people will be interested well after the fact or in the aggregate. These are the communication flows best served by technological solutions. For example, a project manager might not need to know that one task has been completed, but they will need to understand the status of all tasks for reporting progress, and something like task boards might be a helpful solution. The task owner can provide an update upon completion and the PM can get the information only when needed.
Similarly, a CEO may not want to know when each part comes off the assembly line but likely needs to understand how many parts a factory produces in a quarter. In this example, dashboards and reports could be effective.
In the past, generating a report would require poring over paperwork and compiling it on a schedule or on-demand. Even today, with digital support there are often several manual steps required. There are numerous opportunities for time and money-saving through automation and self-service. Data can be captured electronically, reports can be continuously updated, and business intelligence tools can allow us to query or create visualizations more interactively.
Direct Interaction
For every email that we don't have to read and every report generated on-demand, we free ourselves up to focus on the types of person-to-person communication that provide the most value. Even still, we must be cognizant of how our choices impact others.
Synchronous vs Asynchronous
Every time a person drops by someone's office, they are causing some disruption. Working from home shows the potential productivity gains of focused work. If we eliminate some of the messages and emails we send and receive (based on the approaches previously outlined), our inboxes become clearer. Items that are not time-dependent or don't require an immediate response can be sent and responded to as the recipient is able. In addition, tools like email or Microsoft Teams can be used to hold conversations that can happen over time, and in the case of Teams, transition to real-time conversations when required.
Low vs High Bandwidth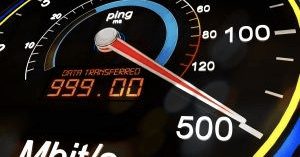 Now, we aim to focus the direction of our calls or meetings on compelling topics and problems that require in-depth discussion. We are fresher for these conversations because we've preserved our cognitive energy, allowing us to put our best foot forward.
Even with decreased meeting cadence, there is still potential for them to eat up our calendars. Every time you have a meeting, try to understand who needs to be there for the discussion and decisions and who can be informed of any outcomes after the fact, using one of the other systems.
Equal Seat at the Table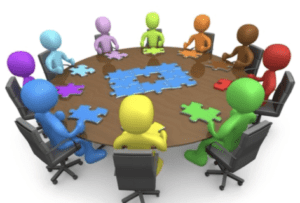 When meetings are all in-person or all remote, there is a certain equanimity to hearing and being heard. Having hybrid discussions when some are present and some elsewhere often leaves those who are remote at a disadvantage. The experience of sitting in a boardroom compared to listening to the conversation through a speakerphone in the middle of a table can be dramatically different, with the latter not allowing people to participate in the same way. Since these situations are likely to be more commonplace over the long term, it's necessary to prepare accordingly. Using audio and video equipment that allows everyone to be seen and heard and supporting software such as Teams can level the playing field and allow everyone to collaborate.
Tying it all Together
Communication is a critical aspect of our professional lives, and it is imperative to continuously reflect on our approaches and how we can improve upon them. The ideas presented here give a framework for thinking about the different ways we interact and provide methods to be more effective, either through establishing processes or technological solutions. Each piece may seem insignificant alone, but collectively these patterns can lead to increased focus, better understanding, and improved productivity.
How Can Imaginet Help?
Imaginet has adopted a hybrid workplace model for a very long time without any issues, even before the pandemic. Imaginet's focus has always been its employees and their work-life balance. Transitioning to a complete work-from-home environment during the pandemic has been seamless for us.
With over 20 years of experience working with Microsoft Technologies, Imaginet can help you choose the right Microsoft 365 solution to adopt an effective hybrid workplace model and improve employee engagement. Contact us to get your free virtual consultation.
Check out our recent articles.
Understanding Organization-Wide Signatures and Disclaimers in M365
To create an organization-wide signature, you'll need to access the Exchange admin center in M365. From here, you can go to "Mail flow" > "Signatures." From the Signatures page, you can create a new signature and apply it to all employees in your organization. You can also edit existing signatures, as well as delete signatures that are no longer needed.
Read More