What is Microsoft Dataverse?
Intro to Dataverse
As data is the center of how we build an application, Dataverse is designed to be a central data repository to help you get the most out of your data, and it is more than just a database.
Dataverse is smart, it knows what good data management should be. Based on the shape of your data, Dataverse will smartly index it, store it, and make it accessible for different areas where your application land.
Dataverse scales: it is built to back large-size mission-critical systems for clients.
Dataverse is secure: Users are always authenticated by azure AD and can switch between different Environments (security boundaries) where support for advanced security models and authorizations down to the row level to meet simple or complex security needs.
Dataverse can work with any type of data to support interconnected applications, especially preferred for power apps and power platform applications.
You can call data in power apps where you are touching or clicking on your devices, interacting with data through a model-driven experience. Dataverse is the only database that supports model-driven apps and portals.
Dataverse also allows you to create cloud flows or approval loops to automate against that data.
Dataverse empowers BI to get real-time data analytics, create reports, and unlock new insights simply by direct connecting to Power BI Desktop.
Nevertheless, Power Virtual Agents and Dataverse together can help you build intelligent chatbots to respond to your needs 24 hours 7 days.
The most common way to migrate data to Dataverse is through power platform dataflows. Excel or CSV connectors are also popular for smaller data volume import. Let's get started with Dataverse!
To begin, set up Dataverse:
Go to the power platform admin center
Create a new environment
Create a new instance of a database
Then, import data:
   Go to the Power apps site and find Dataverse
   Don't forget to choose the environment you are actually in at the top right
Import data from a variety of data sources, or simply drag and drop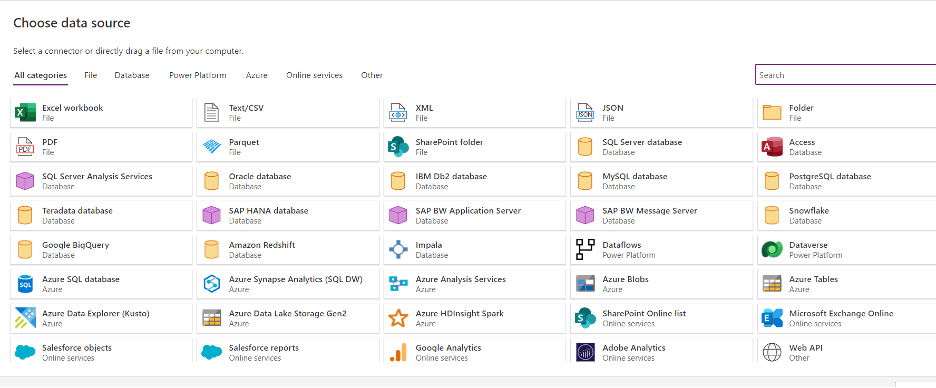 For more information on Microsoft Dataverse, check out this article.
Let us build something amazing together
Connect with us.
With over 20 years of experience working with Microsoft Technologies, Imaginet can help you choose the right Microsoft 365 solution to adopt an effective hybrid workplace model and improve employee engagement. Contact us to get your free virtual consultation.
Like what you read?
Check out our recent articles.
Choosing the right technology stack
Choosing the right technology stack is crucial to the success of any software development project. It involves selecting the right set of tools and frameworks that can meet the project's requirements and help deliver high-quality results within the given time and budget. At Imaginet, we understand the challenges and complexities that come with selecting the right technology stack, and we are committed to helping our clients through the process. Here are five tips to consider…
Read More