Business Situation:
Attix5 had historically implemented a handful of solutions to administer core elements such as source control, requirements tracking, and bug tracking, but the cross platform nature of the organization's products and projects had begun to demand a more integrated approach.
Solution Story: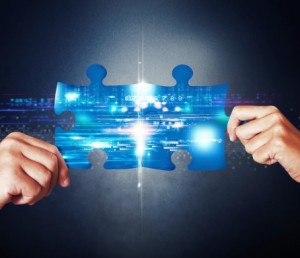 Attix5 had introduced a new product suite, Attix5 Pro V7, to its stable. This technology stack focused on delivering a comprehensive data protection solution within remotely hosted environments based on the FIPS compliant Advanced Encryption Standard (AES), and developed meet the demands of a growing cloud solutions environment.
Attix5 turned to Imaginet's ALM & TFS experts for their skills and expertise to integrate disparate platforms with Microsoft Team Foundation Server (TFS) within Attix5's environment while aiding in the transition to modern Agile processes.
This TFS solution was complemented by Microsoft Team Explorer Everywhere (TEE) which provided the tools and plug-ins required to access TFS from Eclipse-based environments and non-Windows platforms.
.Net Developers and Senior Developers appreciated the version control TFS offered. Although it took them some time to create custom scripts that integrated with their development tools, the platform worked incredibly smoothly and enhanced overall productivity. Microsoft's Team Explorer Everywhere 2012 and Visual Studio 2012 served to augment this integration.
Microsoft TEE 2012 and VS 2012 easily plugged in to their internal infrastructure. They complemented TFS 2012 and simplified the development and support processes considerably.
Microsoft Visual Studio (VS) was used to create custom graphical interfaces for websites, web applications and other services in native and managed code for platforms supported by Microsoft Windows, Windows Mobile, Windows CE, .NET Framework, .NET Compact Framework, and Microsoft Silverlight.
Although Attix5 initially opted to implement Microsoft TFS 2010, Microsoft TEE 2010 and Microsoft VS 2010 the organization soon made a decision to upgrade each version to its 2012 standard.
For heterogeneous environments and technologies such as those employed by Attix5, TFS was only tool of choice for managing almost every aspect of ALM, from requirements management to Agile Planning to source control, testing and lab management.
This ultimate solution from Imaginet conjoined Attix5's critical development and support tools into a unified platform.
Total Duration: 2 weeks
Value Provided
Conjoined most critical development and support tools into a unified platform
Smooth integration
Enhanced productivity and team collaboration
Simplified development and processes
[gravityform id="2″ title="false" description="false"]