Business Situation:
This insurance software company lacked an integrated QA environment, which resulted in cumbersome test case management, lack of visibility into test metrics and results, and hindered team productivity.
Solution Story: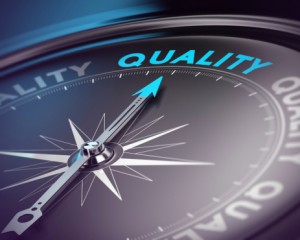 Using our Test Manager Quick Start program, Imaginet implemented a Microsoft Test Manager (MTM) and Microsoft Team Foundation Server (TFS) solution for the QA team to solve their current testing challenges.
Due to the lack of an integrated testing environment, testing their software solutions proved to be difficult.
In addition, this client didn't have access to accurate test metrics that could provide insight into the overall progress made within the current testing phase. The lack of visibility into real-time test results was also an issue, resulting in slower team productivity.
Given these difficulties, the goals for the QA team included:
• Creation of a unified test/QA environment, which will eventually be integrated with Development (in a later phase)
• Consolidation of test cases into a single repository
• Increased visibility into real-time test metrics
• Streamline the overall QA process
• Increase team knowledge of QA best practices with Test Manager
• Enhanced team collaboration
Imaginet imported over 6,000 test cases into MTM/TFS to establish the desired centralized test case repository. Imaginet also worked side-by-side with the QA team to review their manual testing process and to setup an optimal test plan strategy in Test Manager.
Imaginet's ALM Quick Start Program has three distinct phases designed to ensure a successful implementation to meet the organizations goals and objectives.
In the Plan Phase, we established a common understanding of the vision for ALM, the current environment, and client goals and objectives.
In the Deploy Phase, Imaginet implemented an operational Test Manager environment. We then provided the Best Practice Framework, Customized Training, Mentoring and Support to ensure the success of Test Manager.
In the Review Phase, we investigated ALM adoption options for future enhancements.
Imaginet's Senior ALM specialist coached the QA supervisors and the entire QA team to review best practices, advise on the specific features and functionality, and to retrieve and report on real-time test metrics.
Imaginet brought together people, processes and technology with our world renowned Application Lifecycle Management methodologies to ensure a complete end to end strategy and solution.
Total Duration: 2 weeks
Value Provided
Consolidation of test cases into a single repository
Successful platform setup and test case migration
Increase team knowledge of QA best practices with Test Manager
Improved QA process integration and overall test visibility
Customized mentoring and coaching session for QA supervisors and tester team
Creation of a unified test/QA environment, which will eventually be integrated with Development (in a later phase)
Enhanced team collaboration