Business Situation:
This organization needed a fast solution that would improve collaboration and interface with the public during hearings and other public engagements.
Solution Story: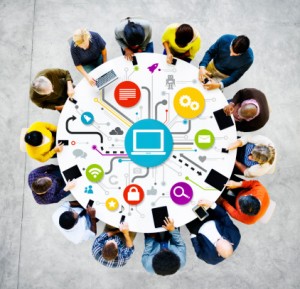 Imaginet designed and implemented a Microsoft SharePoint Extranet to run with Windows Azure. This Extranet allowed for rapid service deployment and the ability to engage with the public outside of the firewall. The initial site was set up in 6 weeks and included advanced InfoPath forms, SharePoint workflows, and document automation.
Once the SharePoint Extranet project was successfully completed, Imaginet was asked to further extend the Extranet to include:
1. Microsoft Office 365 services to deliver the Lync Online functionality.
2. Microsoft Active Directory Federated Services (ADFS) to provide users with single sign-on to Office 365 services. ADFS services were configured in a highly available (HA) configuration, and the entire SharePoint and SQL Server environments were extended to provide high availability (HA) and disaster recovery (DR) for the Extranet.
The Azure HA technologies used in this engagement included:
1. Windows Azure load balancing, availability sets, Windows failover clustering, always-on availability groups, geo redundant storage.
2. SQL disk configuration.
Total Duration: 6 weeks for initial SharePoint Extranet
Value Provided
Enhanced collaboration with external partners and the public through their new SharePoint Extranet
Improved productivity through the use of SharePoint workflows and document automation
Superb reliability and availability with high availability (HA) configuration
[gravityform id="2″ title="false" description="false"]