Why Microsoft Power Apps?
Everyone needs great solutions built quickly and reliably. But not everyone can build apps, especially to work seamlessly on multiple platforms, devices, and browsers. Companies require the right tools to solve tough challenges, improve productivity and produce quick results, at low cost.
With Microsoft Power Apps, now everyone can build professional-grade apps with as little code as possible. Start building and customizing apps with pre-built templates and advanced functionalities. Power Apps also enables professional developers to connect to Azure, Power Automate, APIs, and on-premise systems for a seamless experience. With Imaginet as your partner, you'll be working with certified Microsoft platform experts who can ensure your end-to-end success with every component of Power Apps.

Why Imaginet?
When you're ready to customize your forms and applications with Power Apps, we are here to help. With Imaginet's vast expertise across all Microsoft technologies – including Power Apps, Power BI, Power Automate and more – we can ensure your end-to-end success with every component of Power Apps. Find out why our customers choose us time and time again.

Deep Technical Expertise
Our Imagineteers have deep, certified technical knowledge with real-world project experience. And each Imagineteer is backed by our entire team, providing access to a full tribe of unbeatable knowledge.

Customized For You
Since all apps are unique, Imaginet's Cloud Solution consultants can help you extend and customize Power Apps to fit your exact needs using it's rich extensibility features and services.

Integrated Best Practices
Our Cloud Solution consultants will ensure that best practices are tailored for your organization and incorporated as part of your custom Power Apps road map, strategy, implementation, and support.
Imaginet is the easiest and most knowledgeable technical partner to work with. They spend time to understand your business and help you implement the best solution for your customers. You can't find an agency that is more responsive or provides more quality information than Imaginet.

- ALI ISHAM, Marketing Director, Overhead Door Corporation
From the five engagements that we have done with Imaginet so far, we've been really, really happy with each one of them. Imaginet is a really good company to work with, and their reputation speaks for itself.

- MICHEL THIVIERGE, Director of Application Architecture, DataScan Holdings
Recognized Leaders
Leading the Pack.
Worldwide.
Imaginet is globally recognized within the software industry as a premier consulting and software development organization.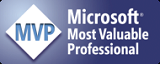 What's New with Power Apps
Updates, Rumors, Tips.
And More.
Keep up with the latest on Power Apps, including updates, rumors, tips and tricks, and more. Read what's new to stay in-the-know.
Microsoft's Project Oakdale is a new platform for Microsoft Teams to deliver Power Apps and Virtual Agents all within the Teams client. Your whole organization can benefit with additional features like relational data tables for storing and collecting information, and one-click solution deployment. Project Oakdale enables everyone to build and test Power Apps and Virtual Agents directly in Teams with…
Business Process Automation (BPA) helps organizations streamline their processes to enhance efficiencies, improve service delivery, accurately capture data, and empower teams. But without the proper tools or development capabilities, most organizations are slow to innovate using outdated systems. Microsoft 365 has developed a robust suite of tools that allow for rapid, low code solutions. These tools are especially effective if…
Ready to get started?
Get your free consultation
While strong technical proficiencies are important, few solution providers can successfully navigate the business innovation adoption lifecycle as efficiently, dynamically, and with as little risk as Imaginet has proven to do for over 20 years. Imaginet will get you there faster, together.