Power BI Consulting Services
Get Insights from Your Data
Effortlessly
With our 5-day Power BI Quick Start, Imaginet's Power BI Consulting Services team will design an initial data model using your own data to bring you insights you may never have had before, in just 5 days.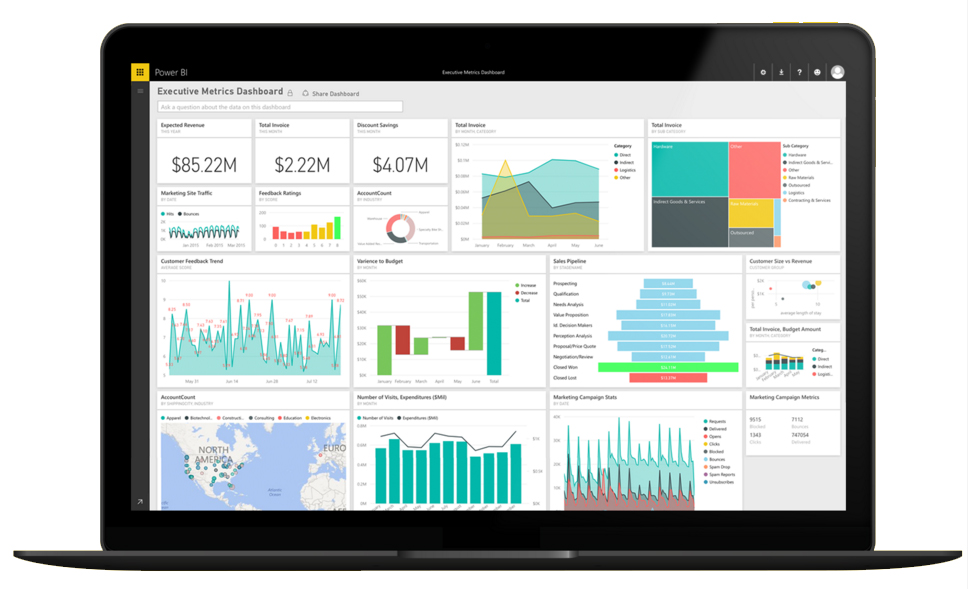 What's Included?
Meet with your organization to determine requirements for a Power BI proof of concept (POC)
Provision and configure Power BI and create a POC site.
Associate your Office 365 subscription to Power BI, if applicable.
Create a POC data model using 1-2 data sources, such as internal spreadsheets or text files or public OData sources.
Create a dashboard of up to five common visualizations of the POC data model
Create a roadmap of the next steps for your Power BI implementation
Let Imaginet help you get new and powerful insights from your own data with Power BI, fast. Schedule your Quick Start today.
Why Imaginet?
Experience the Imaginet Difference
Gain compelling business insights with powerful data analysis and self-serve BI analytics using Microsoft Power BI. Let Imaginet bring you real insights from your own data. Explore more today.

Experience
Imaginet's Power BI Consulting Services team have designed, provisioned, and mentored organizations on Microsoft Power BI and have real world experience with these tools.

Working Power BI Environment
 Your customized Power BI environment will be provisioned and configured with industry leading best practices and Microsoft Certified Consultants.

Integrated Best Practices
Our consultant will ensure that best practices are tailored for your environment and integrate with organizational processes throughout the project.

Just-in-Time Education
Learn the skills you need for your environment with no lag between the learning and the implementation of knowledge.

Customized Tailored Learning
Our consultant can focus on those topics that are most relevant to your environment, team, and solution rather than broad coverage of topics that may not be relevant.

Flexible Engagement Models
Imaginet is there to do the work, assist and guide, but your team is ensured that they get the hands-on experience required to be successful.
I've been extremely pleased with Imaginet throughout our Power BI and Data Engineering engagement and would not hesitate to recommend them again in the future. They had a clear understanding of our goals, made decisions with our best interests in mind, and kept the project moving forward without needing to be in constant contact. Zero complaints and concerns here.

PAUL HALLMANN, Director of Analytics, Bonnie Plants, Inc.
I was delighted by the Power BI work that Mike from Imaginet did for us. He addressed the issue we brought him on to address and reduced the steps to update our Power BI reports from 16 manual steps to 4 easily automatable ones. Thanks to his efforts, we have a plan for short term improvements and a longer term goal to work towards to prepare for our next engagement. This was one of the most productive consulting engagements I've had.

JOEL TONE, Manager of Data Integrity and Reporting, FarmersEdge
Power BI reports help our team make smarter purchasing, merchandising, and marketing decisions. Imaginet was instrumental in setting up the data integrations needed to facilitate our reporting.

GARY FISCH, CEO, Gary's Wine & Marketplace
I just wanted to say thank you to Mike Diehl and Imaginet for being an innovative driving force at the WCB... I can truly say I'm more Agile now than I've been in my entire professional career... Keep doing what you do. You have one fan from WCB who is vocal to the rest of the team and openly appreciative of your style.

MICHAEL LANTZ, Business Intelligence Database Analyst, Workers Compensation Board of Manitoba
I had the pleasure of working with Mike Diehl and the rest of the Imaginet team for a year long Business Intelligence project. This was a significant project building a data warehouse from the ground up. His knowledge and guidance made the project a resounding success. His easy going demeanor masks a zeal and commitment to building sustainable process that are basis for long-term success. This provided lasting value in engaging with Imaginet.

PATRICK MOLLOY, BI Manager, Workers Compensation Board of Manitoba
Thank you to Imaginet and Mike Diehl for your efforts during our Business Intelligence proof of concept. We would have not been able to build out our environment with Office 365, Power BI, and SQL Server 2016 in Azure without your help. Your guidance and expertise proved to be invaluable.

PAUL, IT Manager, US-based manufacturer
What to Expect During Your
Imaginet BI Project
Imaginet has helped organizations tackle their most challenging Business Intelligence (BI) needs for 15+ years. As a result, we have our process for how we run our BI consulting projects down to a science. Find out what to expect during your first BI project with us.
What's New with Power BI
Updates, Rumors, Tips,
And More
Keep up with the latest on Microsoft Power BI, including updates, rumors, tips and tricks, and more. Read what's new to stay in-the-know.
Choosing the right chart for your Power BI reports So your company has lots of good data that can be used for business decisions, the BI team started building a dashboard, but when management looks at the dashboard they are confused and can't really see any business value in those colourful reports. Data visualization is all about storytelling, if the…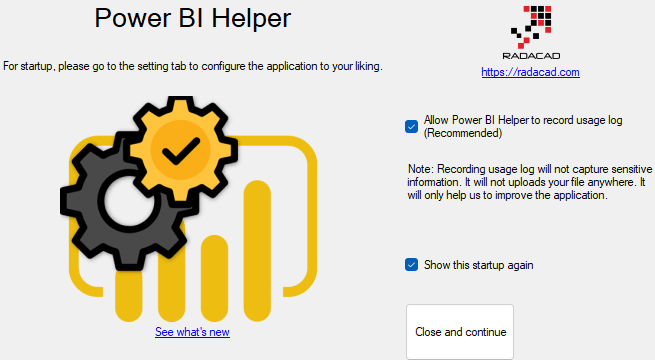 Power BI Helper – Documenting Power BI PBIX file Details & Services Imaginet BI team members regularly review tools that can provide enhanced value to the solutions & services we provide to our clients. Documenting application feature details is quite often not given the attention needed as part of the development lifecycle and may be an afterthought to the project…