Our SharePoint Consulting Services
Experience the Imaginet Difference.
Now.
With the incredible power and flexibility of Microsoft SharePoint comes complexity and the need to work with a Microsoft Gold Partner like Imaginet who has a proven track record of success. Our certified SharePoint consultants can help you get the most out of your SharePoint investment.
PLANNING SERVICES
Ready to deploy, upgrade, or migrate Microsoft SharePoint, but not sure where to start? Imaginet's SharePoint Consulting Services team can help you rapidly assess and plan how to take advantage of all the features and benefits of Microsoft SharePoint Server and SharePoint Online.
IMPLEMENTATION SERVICES
Let Imaginet's certified SharePoint consultants bring your SharePoint to life with deployment, migration, development, and application integration services.
MANAGED SERVICES
Gain productivity and peace of mind by letting Imaginet's SharePoint Consulting Services team manage and sustain your SharePoint environments for you. Our certified SharePoint consultants can help you avoid unplanned downtime and provide you with the operational excellence you need to keep your operational costs under control.
Our Clients
Happy Customers.
Worldwide.
Imaginet has been at the forefront of the industry for over 22 years, delighting over 1,400 customers worldwide.


















We needed a content management system that would enable our team to produce content on the new unitedhub.com website with speed and efficiency. Imaginet delivered a SharePoint solution that met all our requirements and exceeded our expectations. We're able to publish news, FAQs, videos and social media content quickly and easily.

KARIN MOAN, Director eCommerce, United Airlines
Maintaining current documentation effectively in the airline industry can be challenging. My experience working with Imaginet's SharePoint team was a demonstration of how it can be made easier. Your organization and follow through helped our company build a SharePoint solution to effectively control these challenges.

CARLA FEHR, Quality Assurance, Calm Air International LP
Imaginet is the easiest and most knowledgeable technical partner to work with. They spend time to understand your business and help you implement the best solution for your customers. You can't find an agency that is more responsive or provides more quality information than Imaginet.

ALI ISHAM, Marketing Director, Overhead Door Corporation
The Imaginet team provided us with a high level of confidence in their ability to deliver the technology and solutions our teams required. Imaginet delivered beyond our expectations. The positive results we received can be seen in our process, our tools and also heard, as voiced by our global user community.

JON AGUILAR, SW Process Controls Manager, Landis+Gyr Worldwide
From the five engagements that we have done with Imaginet so far, we've been really, really happy with each one of them. Imaginet is a really good company to work with, and their reputation speaks for itself.

MICHEL THIVIERGE, Director of Application Architecture, DataScan Holdings
Why SharePoint?
The New Way to Work.
Together.
Share and manage content, knowledge, and applications to empower teamwork, quickly find information, and seamlessly collaborate across the organization with Microsoft SharePoint. Discover the business benefits of choosing SharePoint as your platform for enterprise collaboration and content, and choosing Imaginet as your SharePoint Consulting Services partner.

Any Device
With the rise of BYOD (bring your own device) in the workplace, workers are now using more device types than ever. In addition, workers are expecting similar experiences across all devices.
SharePoint provides a unified experience with cross-browser and cross-device support. This includes support for desktops, laptops, mobile devices, tablets, phablets, large interactive touch-screen devices, etc. With the convenience of SharePoint's multi-device support, workers who can quickly access files and information are much more likely to use it. As a result, this helps in boosting adoption rate and collaboration from your workforce.
Any Place
Today's modern workers are always on go, whether at the office, an airport, a remote office, a client's site, or hotel. In order to effectively collaborate, modern workers need seamless and speedy access to their shared content, when and where they need it.
Using SharePoint allows all your workers, regardless of location, easy and secure access to shared content without needing to install or log into additional software. This helps to reduce unnecessary delays while boosting collaboration and productivity.
Simultaneous Collaboration
The ability to simultaneously collaborate on a document with multiple team members is becoming increasingly important as the rate of business accelerates.
SharePoint allows multiple users to concurrently edit and share changes on a single document. As a result, the ability for simultaneous collaboration reduces document cycle time and promotes team collaboration.
Seamless Compatibility
A common problem with enterprise content solutions is that you may want to open or edit a document out on your content system, but you don't have the right version of Microsoft Word, Excel, PowerPoint, etc to open the file.
With SharePoint, you never have to worry about software versions. Workers are able to open their files and won't experience these kind of compatibility issues. As a result, team members can focus on collaboration rather than file compatibility and software versions.
Centralized Security Control
When it comes to file sharing and collaboration, security should always be top of mind. You want to make sure the right people have the right access to the right documents so that sensitive data doesn't fall into the wrong hands.
To avoid these issues, SharePoint leverages the centralized security model of Microsoft Active Directory (AD), either on-premises or in Azure. This greatly simplifies both the setup and maintenance of your document security control. As a result, IT admins can set and control security groups and permissions in one universal place and easily propagate them to all applicable locations.
Extended Network Sharing
Business doesn't just happen in your four walls anymore. The business ecosystem includes partners, vendors, outside contractors, and nontraditional workers. Organizations need the ability to share documents both seamlessly and securely beyond the confines of their enterprise.
SharePoint easily provides the ability to externally share out specified documents with selected external work forces. This is done while allowing for centralized IT control and security to make sure the right people have access to the right documents, both inside and outside your organization.
Rapid Findability
You need information, and you need it fast. The speed of finding what you need, quickly, is critically important for all roles within an organization.
SharePoint maximizes findability and discoverability by allowing users to locate what they need on any attribute (name, file content, date, tagged metadata, keywords) in the most natural and intuitive way possible. As a result, the faster workers can find the related documents and information they need, the greater their ability to make knowledgeable, rapid business decisions.
Sprawl Control
The volume of information is growing at a rapid pace.  Keeping control over your file sprawl has become a chronic issue for many organizations. The more documents you have to sift through to find what you want, the lower your team's productivity.
SharePoint provides an out-of-the-box, auto-archive capability that has a set of programmable business rules. As a result, SharePoint allows you to completely control how, when, and where the auto-archiving occurs – a "set it and forget it" style administrative feature.
Imaginet is a

Microsoft Gold Partner in Collaboration and Content

, Microsoft's highest SharePoint competency level.
What's New with SharePoint
Updates, Rumors, Tips.
And More.
Keep up with the latest on Microsoft SharePoint, including updates, rumors, tips and tricks, and more. Read what's new to stay in-the-know.
Imaginet—a leading provider in Microsoft 365, SharePoint, and Teams business productivity solutions—is proud to announce that we have been selected by Microsoft as a Charter Member for Microsoft 365 Content Services. The Microsoft Content Services platform is an end-to-end set of software and services that connects entire workplaces and enables intelligent content management. In their mission to redefine enterprise content…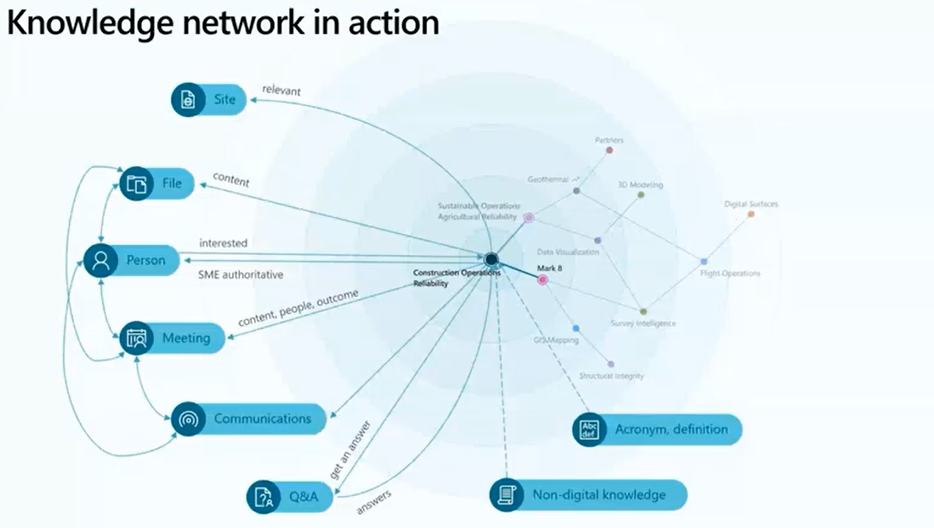 Since the initial announcement of Project Cortex late last year, many organizations have been anxiously awaiting its arrival with the promise of turning traditional Enterprise Content Management (ECM) on its head with the use of machine learning and AI. Imaginet has been preparing by being an early adopter in the Microsoft Content Services Partner Program. Our current clients have been…