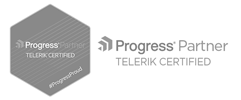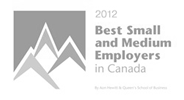 Imaginet is your trusted partner for enterprise modernization with proven experience in helping organizations reach innovation goals faster and more reliably than anyone else.
Looking to get your new startup idea off the ground? Imaginet is your go-to incubation partner for new businesses yearning to disrupt the status quo. We provide a proven innovation platform with rapid implementation to bring your bleeding-edge ideas to life.
With more than 1,100 satisfied customers worldwide, Imaginet has a proven history of helping organizations successfully maximize business value from their Microsoft platform investments.
Time Microsoft Gold Partner
Sharepoint Intranet Solutions people will actually use.
A SharePoint Intranet can be your most powerful resource and information hub, but understanding all of its features in combination with Microsoft Office 365 can be dizzying. Imaginet simplifies your organizational chaos by unifying your cloud-based SharePoint and Office 365 products into a singular intranet experience.
Our Telerik Experts at Your Service
Imaginet has highly qualified Telerik experts to help you with all your Telerik technology needs, from building a ground-up solution to the simple implementation of a Telerik control. Schedule your free consultation call now.
Unifying Communications with Skype for Business
Enable the future of productivity with next-generation unified communication and collaboration solutions on Skype for Business. Ready? Set? SKYPE!
Protect Your Cloud Applications from Outages
Worried about outages that may affect your sites in the future? Find out how you can protect your cloud applications with Azure.
Get Your SharePoint Right the First Time
The lack of planning is the primary reason most SharePoint initiatives end in disaster. Imaginet's SharePoint Assessment services will help you get your SharePoint right... the first time.
Forget Offshoring. Try Nearshoring.
Short on development staff because of layoffs or limited budgets? Frustrated with offshoring options that don't fit your schedule? Try Imaginet's Nearshore Development Services with expert teams in US and Canada.
Schedule Your Upgrade to TFS 2017
Microsoft has released their newest version of Visual Studio Team Foundation Server 2017 to improve communication and collaboration throughout your software development process. Schedule your upgrade today!
Imaginet is the easiest and most knowledgeable technical partner to work with. They spend time to understand your business and help you implement the best solution for your customers. You can't find an agency that is more responsive or provides more quality information than Imaginet.

ALI ISHAM, Marketing Director, Overhead Door Corporation
The Imaginet team's focus on collaborating daily with the business to deliver high-value features has allowed us to achieve our business results sooner than we thought possible.

JENNIFER BURRY, Business Analyst, Gibsons Energy
Imaginet was able to assess our current needs and provide a roadmap that will enable us to achieve our future ALM goals. Their expertise and knowledge is extensive and will help us achieve our goals much faster than if we tried to do this on our own.

LIZ LLOYD, Manager, IT Production Control, Vancity
From the five engagements that we have done with Imaginet so far, we've been really, really happy with each one of them. Imaginet is a really good company to work with, and their reputation speaks for itself.

MICHEL THIVIERGE, Director of Application Architecture, DataScan Holdings
from our blog
Microsoft Announces Retirement and Shutdown of Access Web Apps and Web Databases in Office 365 and SharePoint Online Did you hear? Microsoft has announced that Access web apps and Access web databases in Office 365 and SharePoint Online are being retired. More importantly, Microsoft will shut down any remaining Access-based web apps and Access web databases by April 2018. Read Microsoft official announcement here. What Should I Do? There are several things you should…
from our blog
Microsoft Announces Retirement and Shutdown of Access Web Apps and Web Databases in Office 365 and SharePoint Online Did you hear? Microsoft has announced that Access web apps and Access web databases in Office 365 and SharePoint Online are being retired. More importantly, Microsoft will shut down any remaining Access-based web apps and Access web databases by April 2018. Read Microsoft official announcement here. What Should I Do? There are several things you should…