Who We Are
Experience the Imaginet Difference
Imaginet has been at the forefront of the software industry for over 20 years and is globally recognized as a premier consulting and software development organization. Imaginet offices located in the United States and Canada offers Microsoft 365 consulting services worldwide.

Broad Knowledge
We've provided implementation services for Microsoft 365 since its inception in 2010. We have experience in all Microsoft 365 workloads including Teams, SharePoint, Office, Power Platform, One Drive, and Power BI.

SharePoint Expert
We have worked with SharePoint since its roots in Microsoft CMS 2003, and with all formal SharePoint versions starting at 2007. We also work with SharePoint Online as part of Microsoft 365. This is our top expertise.
Always Up-to-Date
We have two Microsoft 365 Certified Professionals and two Microsoft Certified Engineers. All our consultants are Microsoft Partner Network certified and are required to take technical exams to stay up-to-date on the newest features.

Early Adopter
We are a Microsoft Content Services Partner, the next generation of AI for Microsoft 365 knowledge management solutions. We regularly attend and present at conferences and user groups across North America, and host lunch & learns internally.
Exclusive Partner
We work directly with Microsoft on sales and delivery to key accounts across North America. This includes NDA information on Microsoft 365 roadmaps and access to Microsoft-only training on new Microsoft 365 features prior to release.
Strong Team Communication
We host daily scrums with our Microsoft 365 team to discuss new functionalities, problems, and lessons learned from our client engagements. This allows our team to learn from the collective members across multiple Microsoft 365 projects.
Our Philosophy
Core Values.
Engrained.
Imaginet's core values are a reflection of the people who work here. Values aren't fictitious or unattainable, they are implicitly expressed every single day through our behaviors while we collectively work towards continuous improvement, with high-reaching and attainable goals.
CONFIDENT, WILLING, & BRAVE
HUMILITY, RESPECT, & EMPATHY
LEARNING, IMPROVING, ADAPTING – ALWAYS
SETTING & PROTECTING EXPECTATIONS
DRIVEN BY OUTCOME – NOT WORK
DISCIPLINED EXECUTION
Recognized Leaders
Leading the Pack.
Worldwide.
Imaginet is globally recognized within the software industry as a premier consulting and software development organization.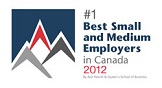 Our Community
Making a Difference.
Everywhere.
Our team is proud to contribute to worthy causes and charities that make a positive impact in our own back yard and around the world.