As COVID-19 continues to keep people working remotely, it's becoming increasingly important to help your team feel connected. With isolation, social distancing, and stay-at-home mandates, it's easy for individuals to feel disconnected and discouraged.
Giving your team the resources to stay connected can help. Microsoft Teams can be one of those resources.
Not only can Teams help you continue to run your business as smoothly as possible during this challenging and uncertain time, it can also bring your team together. With features like one-on-one chats or instant group messages, colleagues can easily keep in touch—making up for the missed watercooler conversations. Meetings can also run smoothly with sharing features and chat windows so everyone can be included. Collaboration is also made easy on Teams where multiple people can work together on a single project.
Watch the demo below to see Microsoft Teams in action. Learn about the inclusive meeting experiences, intuitive automations, and productivity and collaboration features.
How we use Microsoft Teams
At Imaginet, we've learned to work remotely for years. We have had almost zero impact to our operations due to 1) most of our client projects are done remotely, 2) most of our employees are used to delivering quality work from home/remote, and 3) we are all within the North American time zones. We have Teams to thank for keeping us connected during these unprecedented times.
Teams allows for full voice, video, chat, whiteboard collaboration and, most importantly, the ability to federate with other organizations using Teams for a seamless collaboration experience. We can deliver workshops with clients and facilitate requirements gathering and UX/UI sessions. Video, screen sharing, and virtual whiteboards help to make the meetings interactive and high value. Teams video meetings are especially effective for driving engagement and collaboration. When all parties are live on video, all parties stay much more engaged in the meeting topic as compared to conference calls where many people multi-task and are less engaged. Learn how Teams enabled us to continue to run smoothly in, "A Day in the Life of Working Remote at Imaginet."
For a list of Microsoft Teams features, check out these blog posts: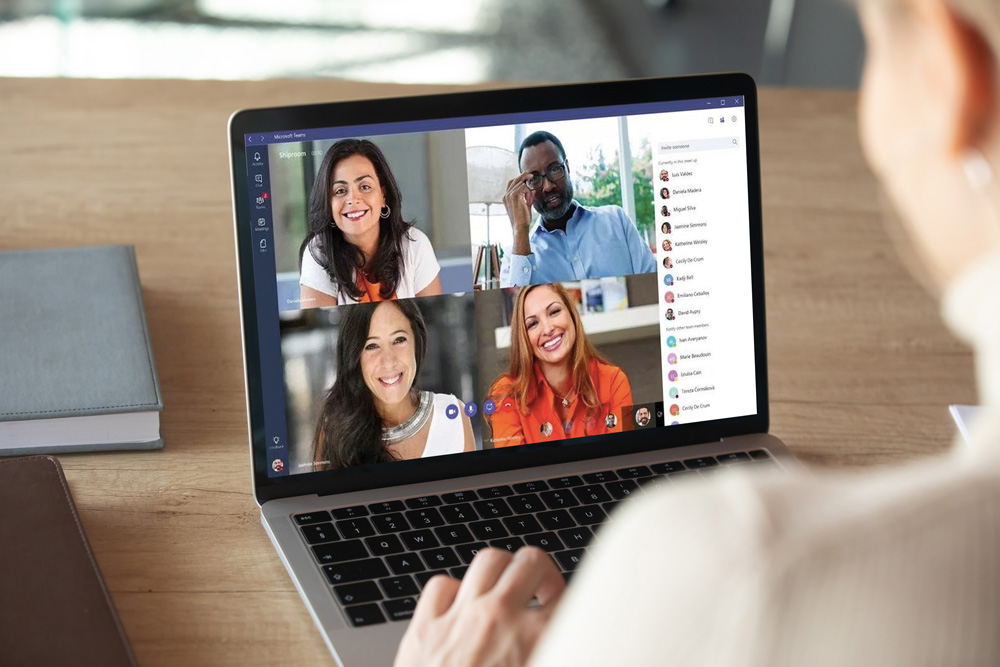 Ready to get started?
During this challenging time, it's crucial to stay connected. We can get through it more easily when we are there for each other and supporting each other, wherever we are.
Get up and running in Microsoft Teams in as little as two days. Imaginet will meet with your team virtually, determine your goals and needs, and design a solution so you can start improving collaboration today. We make it easy.
=====
Imaginet is your trusted technology partner who turns your business innovation ideas into reality. 20+ years | 1200+ satisfied customers | 2500+ successful engagements. Primary services include Web Application Development, Mobile App Development, and SharePoint consulting services, with additional specialties in Power BI & Business Intelligence, Office 365, Azure, Visual Studio, TFS, & Azure DevOps, Teams, and more. Located in the United States and Canada with services offered worldwide. Contact us today at info@imaginet.com or 1-800-989-6022.